Poland to continue strengthening borders with Belarus and Russia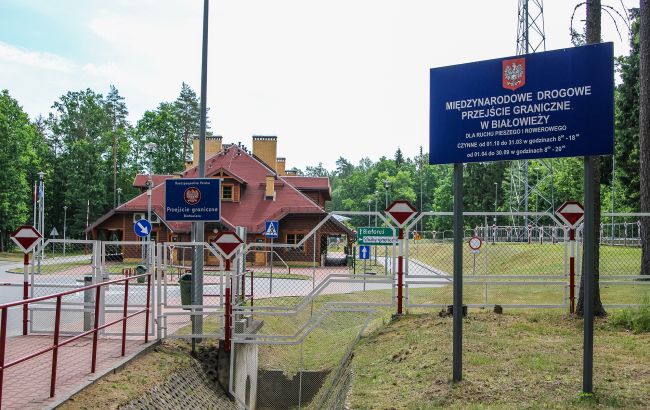 Photo: Poland-Belarus border (Getty Images)
Polish Prime Minister Mateusz Morawiecki and Defense Minister Mariusz Błaszczak visited Krinki in the Podlaskie Voivodeship, located on the border with Belarus, according to Polskie Radio.
During a meeting with border guards, Polish Defense Minister Mariusz Błaszczak reminded that there were attempts at hybrid attacks from the Belarusian border in the autumn of 2021, organized by the Lukashenko regime, to create migration pressure. In response, a permanent fence equipped with telemetry was constructed.
"The same measures are in place on the border with the Kaliningrad region of Russia. We ensure that the border is safe and secure. We are aware that the threats have not disappeared. Poland was attacked so that Russia could restore its empire," said Błaszczak.
The head of the defense department also emphasized that investing in border barriers is a correct and necessary decision.
Fence construction on the Poland-Belarus border
In the summer of 2022, the construction of a physical barrier on the Podlaskie section of the Poland-Belarus border in the northeastern part of the country was completed. The barrier consists of a fence with steel spans measuring 5.5 meters in height and 186 kilometers in length.
Further, an electronic barrier covers areas without a physical fence, providing additional control. It has 3,000 daytime and nighttime vision cameras, thermal imaging devices, and detection cables.