Poland responds to Belarus's accusations of border violation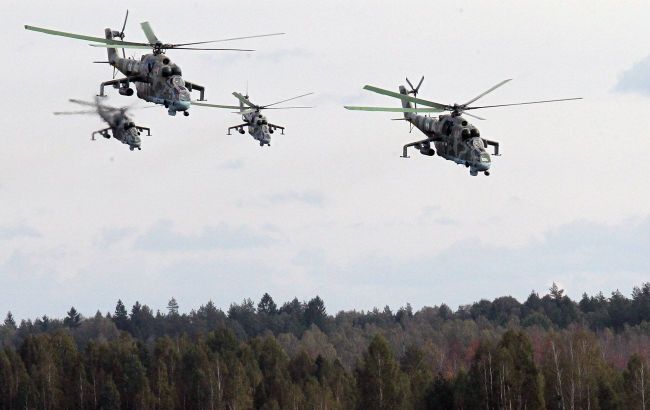 Poland responds to accusations by Belarus (Photo: Getty Images)
The Ministry of Foreign Affairs of Poland responds to Belarus' accusations of violating airspace, according to Polsat News.
The State Border Committee of the Republic of Belarus claimed that today, September 1, a Polish military helicopter Mi-24 allegedly entered Belarusian airspace.
"The Polish military helicopter Mi-24 crossed the state border at a very low altitude, flew up to 1.2 km into Belarus, and then turned back," the State Border Committee reported.
Comment from the Polish Ministry of Foreign Affairs
"We will analyze the situation, but one must approach such statements by Belarusian services very cautiously. These services are a direct continuation of the Lukashenko regime," commented Deputy Head of the Ministry of Foreign Affairs Paweł Jabłoński.
He also adds that this could very well be a Belarusian provocation. According to him, "we can expect many more provocations from Belarus before the parliamentary elections."
"In Belarusian media, you can regularly read articles about Poland planning to attack Belarus, and there are many such absurdities," Jabłoński said.
Violation of Poland's border
Earlier, two Belarusian combat helicopters, Mi-8 and Mi-24, violated Poland's state border. They flew over one of the Polish villages during 'exercises.'
The Polish Ministry of Defense confirmed the incident and instructed to strengthen the border with Belarus. At the same time, the Polish general emphasized that combat helicopters were stationed near the border, ready to open fire if necessary.