Poland deployed new tank battalion near the border with Belarus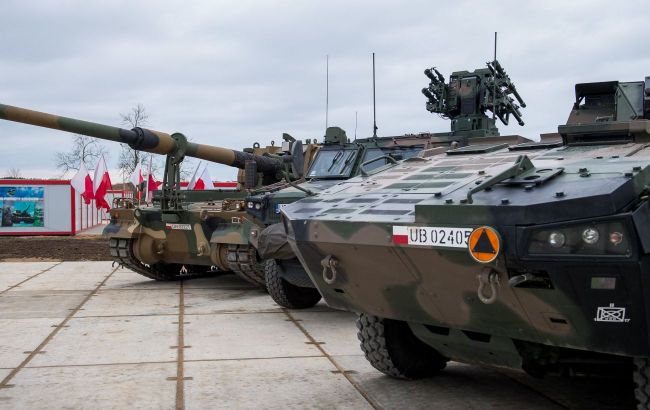 Poland has deployed a tank battalion near the border with Belarus (photo: gov.pl)
The new tank battalion will be stationed in Chartaevi, a settlement near the border with Belarus in the Brest region.
"Here, in the Semiatytsk district, there is already a tank battalion that will be part of the 1st Legion Infantry Division, Podlasie Division, whose task is to deter the aggressor, looking at the directions of attack from the east," said Mariusz Błaszczak, the Minister of Defense of Poland.
It is reported that in case of a threat from the east, the new unit's task will be to create an effective barrier to halt the enemy's offensive actions.
Poland is modernizing its army
In recent years, Poland has actively pursued a policy of modernizing its own army, manifested in the acquisition of modern weaponry and the creation and restoration of combat units.
Poland has been actively purchasing various military equipment to strengthen the country's defense. The Telegraph previously noted that Poland aims to build the largest ground army in Europe amid the threat from Russia.
In particular, Warsaw has already ordered tanks Abrams and 486 units of the HIMARS rocket artillery system from the United States. It was also later revealed that the Polish government had signed a deal with Britain worth over $5 billion for the supply of air defense systems.