Poland decides to evacuate its citizens from Israel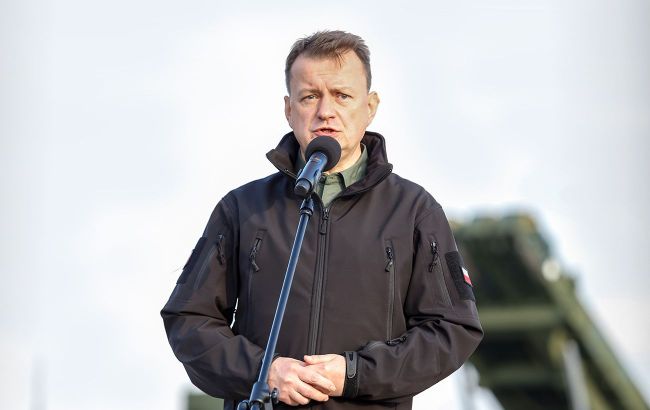 Minister of Defense of Poland, Mariusz Błaszczak (photo: Getty Images)
Poland has decided to send an aircraft for the evacuation of its citizens from Israel following the attack by the HAMAS terrorist group, reports Poland's Minister of Defense, Mariusz Błaszczak, and Poland's Deputy Minister of Foreign Affairs, Paweł Jabłoński.
Jabłoński mentioned that today, the evacuation flight for Poles will depart from Warsaw and arrive at Ben-Gurion Airport in Tel Aviv in the evening.
Błaszczak stated that at least two C-130 Hercules transport aircraft are already prepared, and they will increase the number of aircraft if needed.
"The information we have right now shows that around 200 Polish tourists are waiting to return to Poland, including children and a school excursion from Chełm. Of course, everyone will be brought back to Poland," emphasized Błaszczak.
Additionally, the Minister mentioned that negotiations are underway with Greece regarding the "establishment of an evacuation bridge" if necessary. According to him, Hercules aircraft can transport Polish tourists from Israel to Greece, and other aircraft can transport them from Greece to Poland.
The Minister of Defense also reported that a medical brigade from the special forces is being prepared.
At the same time, Jabłoński noted that there is currently no information about any Poles being harmed as a result of the conflict in Israel.
HAMAS attack on Israel
Yesterday, HAMAS terrorists attacked Israel. Following a massive rocket barrage on the country, they infiltrated the territory of the small town of Sderot in the Southern district.
By evening, Israeli military forces had regained control of most of the territory and retaliated by striking military targets and the HAMAS headquarters.
Israel declared a "state of war" and initiated the counter-terrorism operation "Operation Iron Swords."
It should be noted that as a result of the Hamas attack in Israel, at least 500 people have lost their lives. The Ukrainian Ministry of Foreign Affairs confirmed the death of two Ukrainian women.