Poland continues to provide military assistance to Ukraine under previous contracts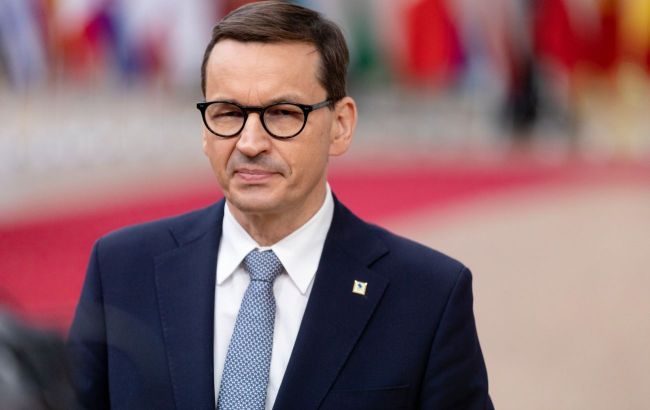 Prime Minister of Poland, Mateusz Morawiecki (photo: Getty Images)
Poland continues to deliver weapons to Ukraine under existing contracts. Warsaw is also in constant contact with the United States regarding the provision of military assistance to Kyiv, states the Prime Minister of Poland, Mateusz Morawiecki.
According to him, Poland is currently delivering to Ukraine only the weapons it has contracted for.
"As we are strengthening our own army through production and procurement. We encourage others to provide weapons to Ukraine," Morawiecki stated.
He also emphasized the significant role of assistance to Ukraine from Poland and the United States at the beginning of a full-scale Russian invasion.
"We are in constant contact with the Americans on Ukrainian matters. We will do everything we can to ensure that they, along with our European Union allies, help Ukraine until victory over Russia," Morawiecki assured.
Poland-Ukraine relations
Poland was one of the first countries to support Ukraine from the beginning of the full-scale Russian invasion. For instance, on the morning of February 24, 2022, Ukrainians were allowed to enter Poland without foreign passports.
Additionally, Poland advocated for providing Ukraine with new weapons to combat the Russian aggressor.
However, a few months ago, Poland unilaterally decided to extend the ban on the import of Ukrainian grain. This decision led to a conflict between Warsaw and Kyiv.
For more details on the conflict between the two countries, you can refer to article by RBC-Ukraine.