Poland bolsters defense of Suwalki Corridor amid rising tensions: Polish Ministry of Defense claims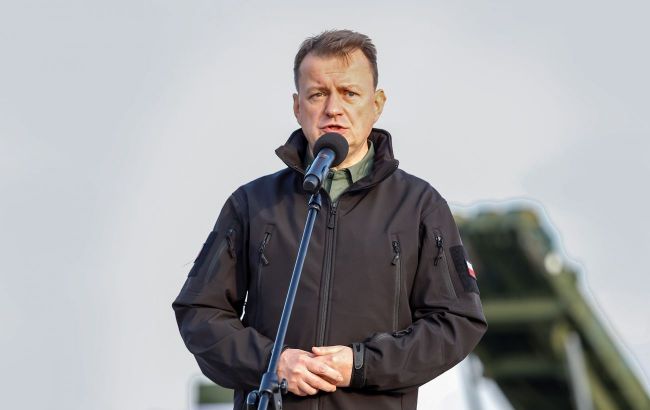 Poland's Minister of Defense, Mariusz Błaszczak (Photo: Getty Images)
Poland plans to strengthen the defense of the Suwałki Corridor. Additional troops and equipment will be directed there, according to Poland's Minister of Defense, Mariusz Błaszczak, cited by Wiadomosci.
He emphasized that Poland was strengthening the defense and security of the Suwałki Corridor and the Białystok Gate.
"These are sensitive points, so we are reinforcing and expanding the stationed units there. The latest equipment is being sent there in the first place," he noted.
According to him, Poland will expand military infrastructure and relocate Polish forces from the west to the east. New units of various levels will also be created.
Błaszczak specified, "We are talking about a sapper battalion in Augustów and major tactical formations, such as the 1st Infantry Division of the Legions and the 2nd Polish Corps."
Additionally, as the minister pointed out, the Territorial Defense Forces (Wojska Obrony Terytorialnej) and NATO forces were operating in eastern Poland.
"Currently, in Poland, there are several thousand American soldiers stationed, equipped with the best military technology. This is the result of excellent relations between Warsaw and Washington," Błaszczak added.
Background
The Suwałki Corridor is sometimes referred to as a strategic point for NATO. This area connects Poland with Lithuania and other Baltic countries while also separating Russia's the Kaliningrad region from Belarus.
Why is Poland deploying troops to the east?
Belarus and Russia sent about a hundred fighters from the Wagner Private Military Company to the Suwalki Corridor. Poland does not exclude the possibility that these mercenaries could be used for provocations.
In addition, on August 1st, two Belarusian helicopters violated Poland's border. This was confirmed by the Polish Ministry of Defense.
Warsaw stated that it would initially deploy a thousand military personnel to the border with Belarus, but later increased this number to ten thousand.