Pokrovsk shelling on August 7: National Police shows rescue operation footage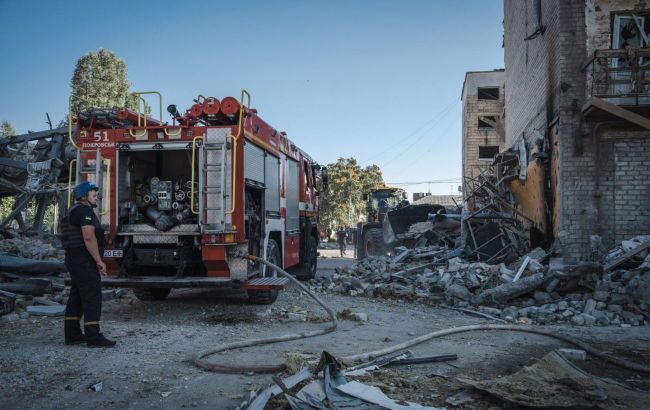 National Police showed footage of the rescue operation in Pokrovsk (Photo: t.me/dsns_telegram)
As mentioned, the video from the 2nd-minute features footage from the body camera of a paramedic from the police of the Donetsk region.
Rocket strike on Pokrovsk
Recall that yesterday, the Russian army shelled the center of Pokrovsk with Iskander missiles. According to local authorities, the first strike occurred at 19:15, followed by a second strike at 19:52.
The head of the Donetsk Regional State Administration, Pavlo Kyrylenko, emphasized on air that this is Russia's tactic. The enemy delivers the first strike against civilians and the second against the services arriving at the scene.
As a result of the shelling, numerous nine-story and five-story buildings, residential houses in the private sector, a hotel, dining establishments, shops, and administrative buildings were damaged in the city.
According to the latest information, there were seven fatalities due to yesterday's strike on Pokrovsk, and 88 people were wounded. Most of them are civilians, but rescuers and military personnel are among the injured. In particular, Deputy Chief of the State Emergency Service of Ukraine in Donetsk Oblast, Andriy Omelchenko, lost his life.
For more details on the consequences of the shelling in Pokrovsk, refer to the material.