Pentagon reveals U.S. goals in the Middle East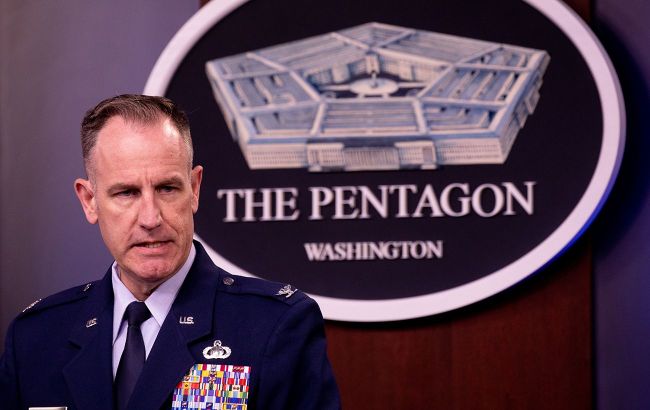 Pentagon Spokesperson Patrick Ryder (photo: Getty Images)
Pentagon Press Secretary Patrick Ryder has revealed that the U.S. Department of Defense currently has four areas of focus in the Middle East, according to the Pentagon.
The department stated that the United States currently has four areas of focus in the Middle East:
Protecting American troops and citizens in the region.

The flow of critically important security assistance to Israel to help protect it from further terrorist attacks by Hamas.

Coordination with Israelis to assist in securing the release of hostages held by Hamas, including American citizens.

Strengthening the position of forces in the region to deter any state or non-state actors from escalating the crisis beyond Gaza.
The Pentagon has revealed that the reinforcement of American forces in the region includes the deployment of the aircraft carrier strike groups USS Gerald R. Ford and USS Dwight D. Eisenhower, which are currently in the U.S. Central Command area, along with an Ohio-class nuclear submarine.
Attacks on U.S. Military Bases in the Middle East
According to Ryder, in the past few weeks, Iranian proxy groups have attacked American military bases, including Al-Asad in Iraq and Al-Tanf in Syria, using drones. These attacks have resulted in dozens of casualties.
Earlier, citing two senior Pentagon officials, the media reported that U.S. military bases in Iraq and Syria had been attacked over 20 times.
Following these attacks, U.S. President Joe Biden ordered precision strikes on two targets in eastern Syria on October 27, which were being used by the Islamic Revolutionary Guard Corps (IRGC) and associated groups in response.