Pentagon reveals the military assistance needed by Ukraine and Israel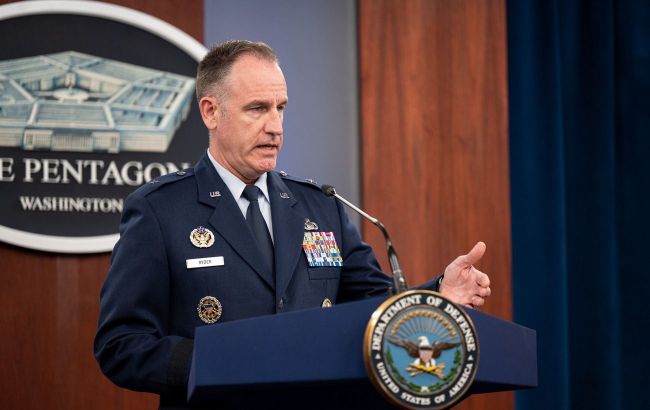 Pentagon Spokesperson General Patrick Ryder (photo: Getty Images)
Ukraine and Israel are in need of 155mm artillery shells, but the United States and its allies will be able to meet their needs, states Pentagon Spokesperson General Patrick Ryder.
"We will be able to support Israel with their needs. We will be able to support Ukraine with their needs," stated Ryder.
The representative of the U.S. defense agency also emphasized that the situation on the battlefield in both countries differs, and there is not much overlap in their requirements.
"Yes, 155 is an area that both have in common. But broadly speaking, that's just one small area. And we do not assess right now that we're going to have any problems in providing them with both," he added.
According to him, the U.S. and its allied and partner countries are increasing the production of shells of this caliber.
"And so, again, going forward, we're confident that we'll ultimately be able to meet those needs," emphasized the Pentagon representative.
U.S. aid for Ukraine and Israel
To recap, on October 20, President Joe Biden requested additional financial assistance for Ukraine and Israel from the U.S. Congress. The White House is seeking $105 billion in aid.
Prior to this, President Biden addressed the American people in a live broadcast. During his speech, he explained why the U.S. should support Ukraine and Israel.
There are already opponents of this initiative in Congress. In particular, nine Republican senators sent a letter to the Senate, calling for separate votes on aid for Ukraine and Israel.