Passenger Airbus makes emergency landing in field en route from Sochi to Omsk, Russia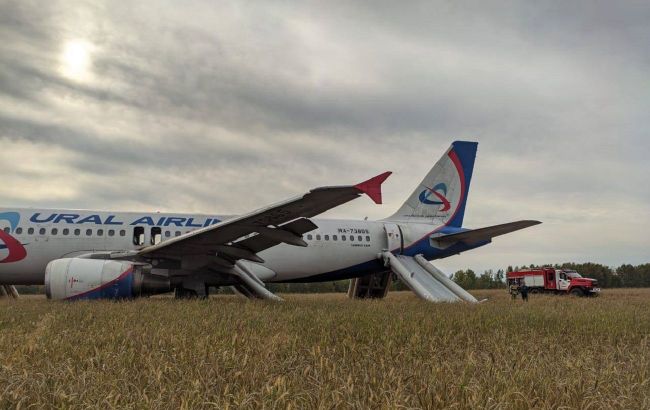 Ural Airlines' Airbus passenger plane makes emergency landing in field in Russia (photo: Russian Media)
In the Russian Novosibirsk region, a passenger Airbus of "Ural Airlines," operating the Sochi - Omsk flight, made an emergency landing in a field. There were 170 people on board. According to emergency services, there were no casualties as a result of the incident, according to the Russian Ministry of Emergency Situations.
Emergency services and rescuers are working at the scene of the forced landing of the plane.
According to the local governor, there were 23 children among the passengers.
The Russian Ministry of Emergency Situations states that all passengers have been evacuated, and they are being examined by medical personnel.
Additionally, the West Siberian Transport Prosecutor's Office is conducting an investigation into compliance with aviation safety regulations following the plane's landing in a field. The cause of the incident is under investigation.
Russia's aviation problems
Recently, journalists and experts have calculated that since the start of the full-scale invasion of Ukraine, over one-fifth of the known losses of Russian-piloted aircraft and helicopters were not caused by the actions of the opposing side.
According to Oryx, as of August 17, Russia had lost 186 aircraft and helicopters, with 13 of them classified as non-combat losses. Experts also note that these figures, while not exhaustive, provide a horrifying estimate of the current state of Russia's air force.