Partisans blow up Russian officers in occupied Melitopol - intelligence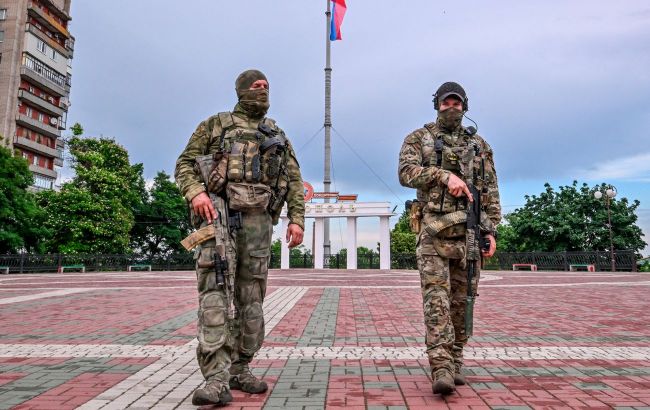 Partisans blow up Russian officers in occupied Melitopol (Getty Images)
"The retaliatory action carried out by the local resistance took place in the premises of Nova Poshta captured by the Russians, located on Dmytra Dontsova Street," the statement reads.
The terrorists had established their headquarters in the building. The attack occurred during a meeting of officers from the FSB and the Russian National Guard.
Operation details
An hour before the meeting, they blocked traffic on the adjacent road section - from the Melitopol Autogidroagregat enterprise to the former Melitopol Refrigeration Machinery Plant Refma, which the enemy transformed into military bases.
During the explosion, at least three officers of the Russian National Guard were eliminated. Information about other losses is currently being clarified.
"After the strike in Melitopol, panic started - many police officers rushed to the scene with sirens blaring. After some time, they brought a burned-out car through the occupied city to their station," the statement reads.
Explosion in Melitopol on November 11
Yesterday, on November 11, a loud explosion occurred in the temporarily occupied Melitopol in the Zaporizhzhia region. Later, civilians reported the closure of traffic between the Refma and Agat plants.
As Melitopol mayor Ivan Fedorov explained, after the explosion, police cars raced through the city at a frantic pace.