Eiffel Tower evacuated because of possible mining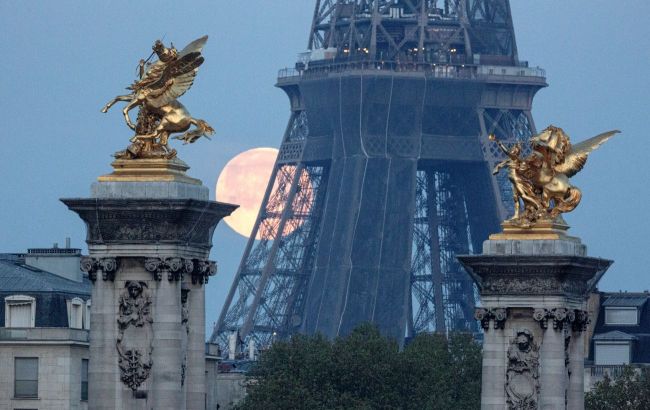 In Paris, people were evacuated from the Eiffel Tower due to a 'bomb threat' (photo: Getty Images).
In Paris, all people were evacuated from the Eiffel Tower premises due to a bomb threat, according to BFM.
Three levels of the Eiffel Tower, along with its inner courtyard, were evacuated following a report of an explosive threat.
An explosives unit was on-site conducting an inspection.
"It's a usual procedure in this kind of situation, which is rare nevertheless," stated the spokesperson for Sete, the company responsible for the monument.
Law enforcement officials announced that the alert was lifted around 3:30 PM, and the Eiffel Tower was reopened for visitors.
Last year, Paris Mayor Anne Hidalgo proposed reducing the illumination time of the Eiffel Tower amid an energy crisis and an exceptional climate situation.
Furthermore, in the spring of last year, the iconic Paris landmark was "painted" in the colors of the Ukrainian flag. A blue and yellow flag was projected onto the symbol of Paris in a show of support for the Ukrainian people in their conflict with Russia.