Over 2,400 Ukrainian children deported to Belarus - Yale study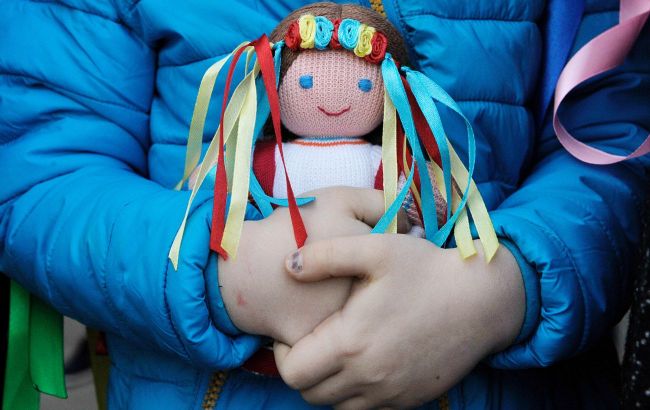 Over 2,400 Ukrainian children deported to Belarus (Getty Images)
More than 2,400 Ukrainian children aged 6 to 17 were transported to 13 institutions in Belarus after Russia's full-scale invasion of Ukraine in early 2022, according to a Yale University study, Reuters reports.
"The findings by the Humanitarian Research Lab at Yale School of Public Health, which receives U.S. State Department funding, shared with Reuters are the most extensive to date about the alleged role of Belarus in the Russian relocation program for Ukrainian children," the article says.
Russia has said previously that it is offering humanitarian aid to those wishing to flee Ukraine voluntarily and rejects accusations of war crimes.
Among the key findings detailed in the 39-page report were that children had been transported from at least 17 cities in the Donetsk, Luhansk, Kherson, and Zaporizhzhia regions in what Yale researchers described as an ongoing practice.
More than 2,000 children were transported to the Dubrava children's center in the Minsk region between September 2022 and May 2023, while 392 children were taken to 12 other facilities.
"Russia's systematic effort to identify, collect, transport, and re-educate Ukraine's children has been facilitated by Belarus. Russia's federal government and Belarus' regime have been working together to coordinate and fund the movement of children from Russia-occupied Ukraine through Russia to Belarus," the report said.
Transports to Belarus through Russia were "ultimately coordinated" between Russian dictator Vladimir Putin and Belarus leader Alexander Lukashenko.
Once in Belarus, children have been subjected to military training and re-education and Lukashenko approved the use of state organizations to transport children from Ukraine to Belarus and finance their transportation, the Yale report said.
It is unclear how many of the children identified by Yale University study remain in Belarus.
Deportation of Ukrainian children to Russia
Since the beginning of a full-scale invasion, Russia has been consistently deporting Ukrainian children to the occupied Crimea, Belarus, or remote areas of Russia.
These deportations led to the International Criminal Court in The Hague issuing an arrest warrant for Russian dictator Vladimir Putin and the Russian Commissioner for Children's Rights, Maria Lvova-Belova, over the illegal deportation of Ukrainian children.