OSCE Chairperson-in-Office arrives in Kyiv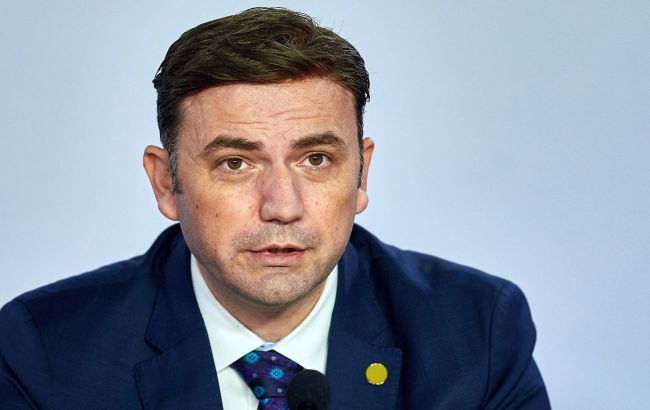 OSCE Chairperson-in-Office, Minister of Foreign Affairs of North Macedonia, Bujar Osmani (Photo: Getty Images)
The Minister of Foreign Affairs of North Macedonia and OSCE (Organization for Security and Co-operation in Europe) Chairperson-in-Office, Bujar Osmani, arrived to visit Kyiv, according to the Macedonian agency Civil Media, quoted comments from Osmani on the train.
Osmani emphasized that Ukraine is a top priority during North Macedonia's chairmanship in the OSCE because the future security situation in Europe is being determined in our country.
"When the very foundations of the organization are under threat, one needs to focus on that. And that's what is happening now in Ukraine - Russian aggression against Ukraine is undermining the principles of the international order," he said.
Osmani has already visited one of the schools in Kyiv that Russia shelled.
"This is a stark reminder of the urgent need for peace. Every child deserves safety, education, and a bright future," wrote the head of the OSCE.
Osmani reminded that he began his country's chairmanship in the OSCE in 2023 with a trip to Ukraine. Now, he is completing the year with a trip to the capital of Ukraine.
Osmani noted that the OSCE has 21 projects in Ukraine, one of which is demining. According to estimates, about 100,000 square kilometers in Ukraine are contaminated with mines. He added that the demining process will not be short-lived.
"The OSCE lays the foundation and will take into account the environmental consequences of such a process," he said.
First visit of Osmani to Ukraine
On January 16, the head of the OSCE, Bujar Osmani, officially visited Ukraine. At that time, he met with Ukrainian leaders in Kyiv.
The OSCE representative also emphasized that Russia must immediately stop the war against Ukraine and withdraw its troops from the country.
Earlier, the Minister of Foreign Affairs of Ukraine, Dmytro Kuleba, stated that eliminating Russia within its composition is the only way to preserve the OSCE.