Orban defies Romanian speech restrictions at Summer University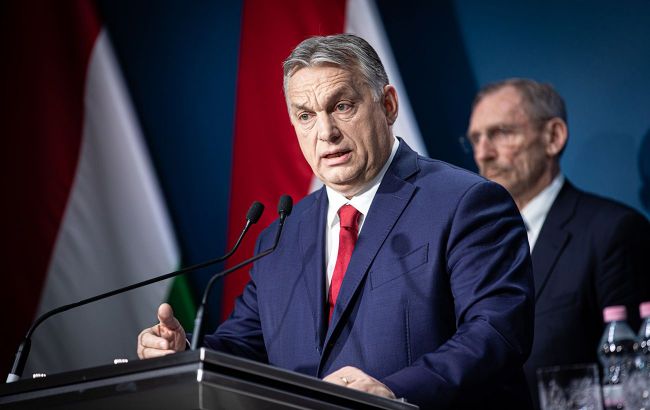 Hungarian Prime Minister Viktor Orban (Facebook)
Hungary's Prime Minister Viktor Orban has expressed his discontent with the Romanian Ministry of Foreign Affairs, which recently sent him a letter forbidding him from discussing "provocative topics" at the Tusványos Summer University in the Romanian town of Beiuş-Tuşnad, Telex.hu reported.
Specifically, Bucharest requested Orban to refrain from discussing national symbols and national minorities. However, he greeted Hungarians present at the event with their national flag and the flag of the Székelys (an ethnic group of Hungarians in Romania).
"Fine, I will just say that they exist, and it is the right of Hungarians living here," said the Hungarian Prime Minister.
Additionally, the Romanian Ministry of Foreign Affairs asked Orban not to talk about non-existent administrative-territorial units in Romania.
"But we never claimed that those were specifically Romanian territorial units," clarified Orban.
Furthermore, the Hungarian Prime Minister informed his Romanian colleagues that if the President of Romania were to visit Hungary, he would not be told what he can or cannot talk about.
Hungary's stance on Russia's war against Ukraine
Orban has been openly adopting a pro-Russian position and often makes statements discrediting Ukraine.
Since the beginning of the full-scale war, Hungary has not provided any military assistance to Ukraine and has also been blocking EU sanctions against Russia.
In addition, Budapest continues to engage in trade with Russia, and Hungarian government representatives frequently visit Moscow.