OpenAI scandal: Why Altman was fired, who is Shire, and how this uproar will affect AI development?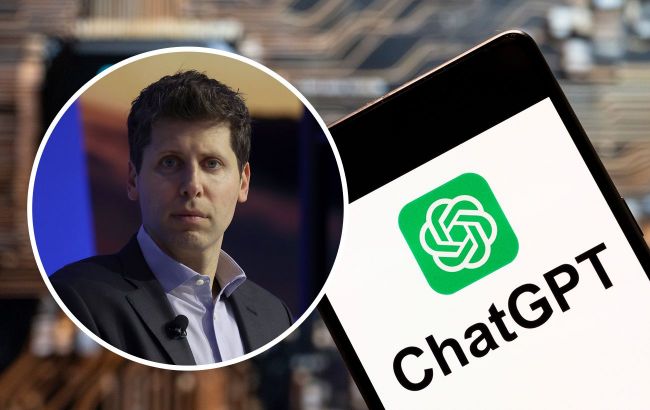 Altman has already found a new "mission" (Collage: RBC-Ukraine)
The dismissal of Sam Altman from OpenAI is already being compared to Steve Jobs' departure from Apple.
RBC-Ukraine tells everything known about the scandal at OpenAI and who Emmett Shear is.
Sources used in the material preparation: OpenAI, Bloomberg, X accounts of Sam Altman, Greg Brockman, and Satya Nadella.
Official position of OpenAI
On November 17, in the blog of the American AI laboratory OpenAI (the company behind the world-famous ChatGPT), a message appeared that Samuel Altman was being dismissed from the position of the company's CEO. In addition, he was removed from the OpenAI board.
Instead, the company's Chief Technical Officer, Mira Murati, temporarily took over his duties.
It is noted that "Mr. Altman's departure follows a deliberative review process by the board, which concluded that he was not consistently candid in his communications with the board, hindering its ability to exercise its responsibilities."
It is specified that "the board no longer has confidence in his ability to continue leading OpenAI," and new leadership is necessary to "move forward."
Altman's Reaction
In his profile on the social network X (formerly Twitter), Altman emphasized that he "I loved my time at Openai."
"It was transformative for me personally, and hopefully the world a little bit. Most of all, I loved working with such talented people. Will have more to say about what's next later," he wrote.
Screenshot
Later, Sam admitted that the experience of the last few days was quite strange from any perspective.
"Today was a weird experience in many ways. But one unexpected one is that it has been sorta like reading your own eulogy while you're still alive. One takeaway: go tell your friends how great you think they are," he said.
Finally, the entrepreneur reminded that when he "exits the game," the OpenAI board should "should go after" him "for the full value of my shares."
The OpenAI Scandal. Why Altman was fired, who Shear is, and how this turmoil will affect AI development
Screenshot
How it all unfolded
According to the president and co-founder of OpenAI, Greg Brockman, on the evening of November 16, Altman was written to by the company's Chief Scientist, Ilya Sutskever, and asked to call the next day at noon.
Sam joined the Google Meet call at the appointed time, where all members of the company's board of directors were already present.
During the conversation, Sutskever informed Altman that he was being fired from his position as CEO and that news about it would appear shortly. OpenAI published an official statement on its blog in less than half an hour about the CEO's dismissal.
Meanwhile, as part of this "transition," Brockman was to leave the position of chairman of the board and remain in his role in the company, "reporting to the CEO."
Despite such an "offer" from the board, Greg resigned.
"Sam and I are shocked and saddened by what the board did today... We, too, are still trying to figure out exactly what happened," he emphasized in his post on the X social network.
Screenshot
The new "Mission" of Altman and Brockman
On Monday, November 20, the Chief Executive Officer of the American giant Microsoft Corporation, Satya Nadella, announced that his team "remain committed to our partnership with OpenAI."
At the same time, he shared joyful news: "Sam Altman and Greg Brockman, together with colleagues, will be joining Microsoft to lead a new advanced AI research team."
"We look forward to moving quickly to provide them with the resources needed for their success," Satya concluded.
Screenshot
Who will lead OpenAI?
According to information published in several media outlets, the temporary CEO of OpenAI is co-founder of Twitch, Emmett Shear.
The collective of OpenAI was informed about Shear's appointment by the co-founder and member of the board of directors, Ilya Sutskever (he was the key initiator of Altman's dismissal).
Shear is known to the public as the former CEO of Twitch's online video streaming platform (he left there in March of this year).
Presumably, the board of directors of OpenAI believes that he will be able to continue and develop his success in their company.
Shear also has connections with the effective altruism movement, which sees severe risks from advanced AI. He even expressed reservations about "pausing" the development and research of AI.
It should be noted that Mira Murati, the company's CEO for two days after Sam's dismissal, planned to bring him back along with Greg. However, Sutskever now emphasized that Altman will not return.