One-of-a-kind case: How Ukraine successfully destroyed Russian submarine, expert analysis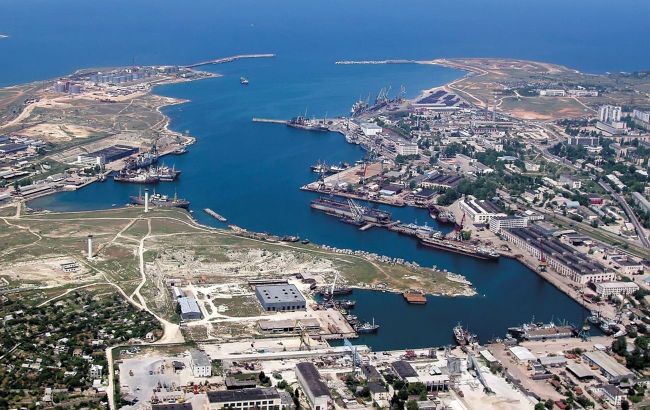 Ukraine eliminated Russian submarine (Photo: Russian Media)
Hitting a submarine with a missile is a unique situation because Ukraine does not have standard capabilities for this, according to the comment of military-naval expert and Defense Express commentator Volodymyr Zablotskyi to RBC-Ukraine.
According to the expert, to detect a submarine, you need your own submarine fleet, anti-submarine ships, planes, and helicopters.
Volodymyr Zablotskyi reminds us that a portion of our aviation was seized in Crimea. But even before that, it was not sufficiently numerous because Ukraine did not plan to fight against the Russian Black Sea Fleet, let alone submarines.
"In general, according to the genre classics, submarines are targeted at their bases. Probably, we made an attempt to attack in November 2022 in Novorossiysk, back then our drone was shot down, but apparently, it was just a trial run," he told RBC-Ukraine.
The expert mentions that submarines are underwater only when they are on combat missions; the rest of the time, they are in a surface position.
Typically, they receive fuel and undergo maintenance there. The submarines of the Black Sea Fleet of the Russian Federation are based in Novorossiysk and visit Sevastopol for missiles.
"By the way, it is on the southern site of Sevastopol Shipyard that they load up with Kalibr missiles. They can be seen from space, reconnaissance drones spot them, and likely, Western partners provided the coordinates, and we managed to get Rostov-on-Don. What the British and Americans used to do with bombs during World War II, we did with aviation missiles. It's what we have," the expert believes.
Therefore, hitting a submarine with an air-launched missile is unique not only for Ukraine but also in general, as it has been realized for the first time in history.
Strike on occupied Sevastopol
Today, on September 13th, Ukraine carried out another successful attack on Russian targets in the occupied Sevastopol. Presumably, a large landing ship Minsk was destroyed as a result, but the most interesting part is that a submarine Rostov-on-Don was hit.
For more details on how the submarine was successfully targeted, you can find information in RBC-Ukraine material.