Official UAH/USD exchange rate falls to lowest since July 2022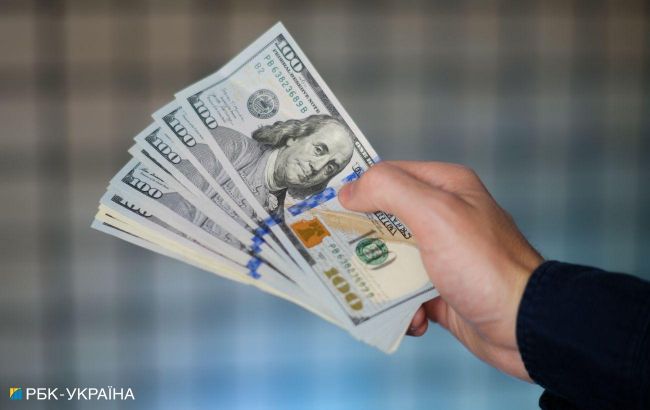 Official UAH/USD exchange rate falls to lowest since July 2022 (Vitalii Nosach, RBC-Ukraine)
The National Bank of Ukraine (NBU) has lowered the exchange rate of the dollar against the hryvnia below the level that had been maintained since July 2022 until the transition to the flexible exchange rate regime, according to the data on the NBU's website.
The official exchange rate of the hryvnia to the dollar on October 10, 2023, is set at 36.5527 hryvnias per 1 dollar (-0.0300 hryvnias).
The euro exchange rate will be 38.4827 hryvnias per 1 euro (-0.1706 hryvnias).
On the interbank market today, October 9, the exchange rate dropped by 4 kopecks to 36.53-36.55 hryvnias per dollar (buying-selling).
udinform.com
On the cash market, the exchange rate stabilized at 38.25 hryvnias per dollar.
New NBU exchange rate
On October 3, the NBU introduced a managed flexible exchange rate regime, which led to increased demand for currency in the interbank market and a jump in the cash dollar exchange rate.
However, later, demand in the interbank market decreased, and the cash dollar rate started to decline.
As NBU chief Andrii Pyshnyi stated, the new policy does not mean that the hryvnia will constantly drop. "The term 'managed exchange rate flexibility' does not equal 'permanent devaluation,'" he said.
According to him, in order for the exchange rate to move in both directions, the NBU will cover the structural currency deficit in the market. "Any fluctuations in the exchange rate, either weakening or strengthening, will be strictly limited," the head of the NBU added.