Off-road vehicles and more: Ukrainian border guards receive aid from Germany and Netherlands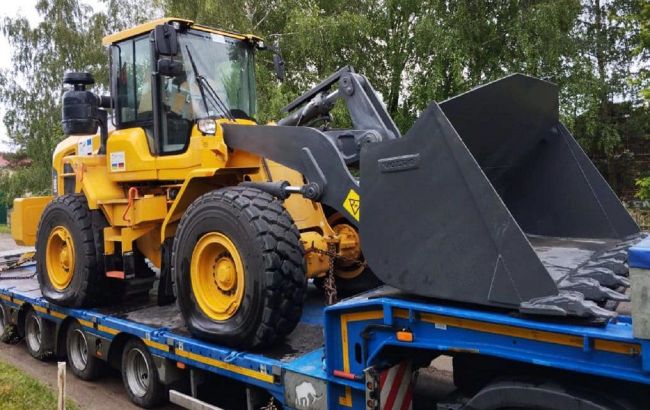 Aid from Germany (Photo:facebook.com/DPSUkraine)
The Ukrainian defense forces have received a shipment of vehicles and vibratory rollers from the Netherlands and Germany. This equipment will be used to strengthen the border, according to the State Border Guard Service of Ukraine.
Assistance from Germany
The Technisches Hilfswerk (THW) company has provided vibratory rollers to border guards, which will soon be used for engineering tasks along the Ukrainian border.
"By the way, German cargo trucks, dump trucks, compact loaders, mini-excavators, and facilities for personnel accommodation in field conditions are already working there," explained the State Border Guard Service of Ukraine.
Photo: Assistance from Germany (facebook.com/DPSUkraine)
The equipment received throughout the 9 months of 2023 from THW significantly helps in carrying out tasks at the border, improves the mobility of units, and enables a timely response to possible changes in the situation.
Assistance from the Netherlands
Deputy Chief of the Lviv Military Medical Clinical Center, Serhii Tkachenko, reported that border guards had received 6 off-road vehicles for a mobile hospital from the Dutch company Hospitainer.
Photo: Assistance from the Netherlands (dpsu.gov.ua)
"Just two weeks ago, we received the first four of these same vehicles. The vehicles are equipped with everything necessary and allow for the immediate evacuation of the wounded from the battlefield. I am confident that in the conditions of combat, they will help save many lives," he said.
The Toyota Land Cruiser 70 series is a family of off-road vehicles that have been manufactured by the company with almost no changes since 1984. They are known for their exceptionally high reliability and good off-road capabilities and feature a simple and reliable design. Such vehicles are widely used by the military, rescue teams, and medical professionals in many countries around the world.
Assistance to border guards
It was recently reported that Americans had trained Ukrainian border guards to operate coastal guard boats that Ukraine would soon receive.
In the spring, Croatian RAK-SA-12 rocket launchers were added to the arsenal of Ukrainian border guards.