Russians shell private houses in Kherson region: Сasualty reported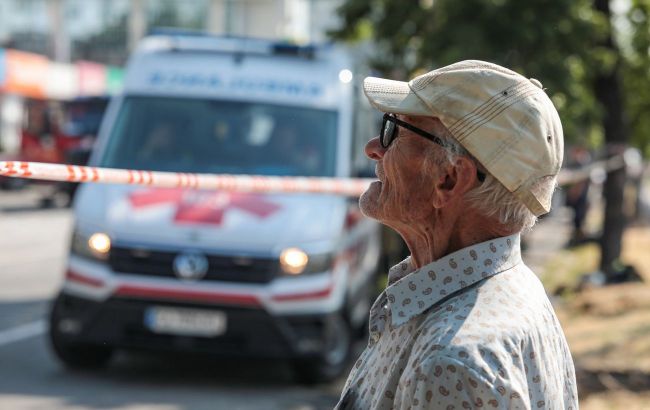 Russian occupiers shelled a village in the Kherson region (Photo: Getty Images)
Russian occupiers shelled residential buildings in the village of Soniachne in the Kherson region. As a result of the enemy attack, one man was killed, according to the head of the Kherson Regional Military Administration, Oleksandr Prokudin.
According to Prokudin, on the afternoon of September 9, the Russian army heavily shelled Soniachne, targeting private houses. As a result of the attack, a 48-year-old man was killed on the spot.
"The shelling continues. Stay in safe places," the head of the Regional Military Administration added.
Shelling in the Kherson region
Part of the Kherson region has been occupied by Russian forces since February 2022. As a result, Kherson and settlements located on the front line are constantly under fire.
For instance, on September 3, Russian occupiers once again shelled the Kherson region, this time targeting residential buildings in Bilozertsi. A family was hit during the shelling, with the 35-year-old head of the family killed, and his 36-year-old wife and 9-year-old daughter wounded.
The following day, the Russians shelled the village of Soniachne in the Kherson community. During the attack, an 11-year-old boy was injured.
On Tuesday, September 5, occupiers shelled the village of Ivanivka in the Kherson region, injuring two women who were in their own yards at the time.