Occupiers place soldiers in operational civilian facilities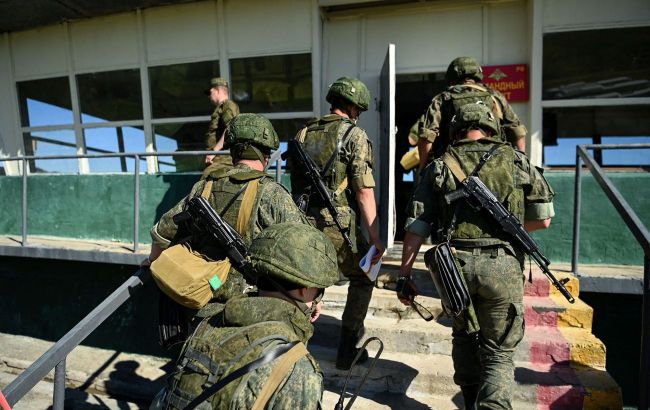 The enemy is placing personnel in operational civilian objects (photo: Getty Images)
Russian occupiers, in violation of international humanitarian law, are placing their soldiers in operational civilian objects, according to the National Resistance Center (NRS).
According to the NRS, new cases of placing military equipment and personnel in educational institutions have been documented on the temporarily occupied territories of the south, despite the start of the school year.
Wounded occupiers are also being accommodated in civilian hospitals, alongside local patients who are hospitalized. In several villages, cases of Russian military personnel being placed in churches have been recorded.
Occupiers hide military personnel in the buildings of active schools on the temporarily occupied territories, using children as cover.
Officially, the occupiers explain the placement of military personnel on school premises as "militarized protection" for the safety of children. However, in reality, combat units of the Russian Armed Forces are accommodated on the available floors.
Russians use schools in occupied territories
This is not the first time when occupiers hide behind the civilian population, violating the rules of warfare and International Humanitarian Law.
Yes, the invaders are using a school in Mykhailivka, Zaporizhzhia region, as their camp. There are approximately 100 soldiers stationed there.
Furthermore, the Russians have set up a hospital in the village of Rozivka, Zaporizhzhia region, as they continue to suffer heavy casualties.