Occupiers once again shelled the Kherson region - Local resident injured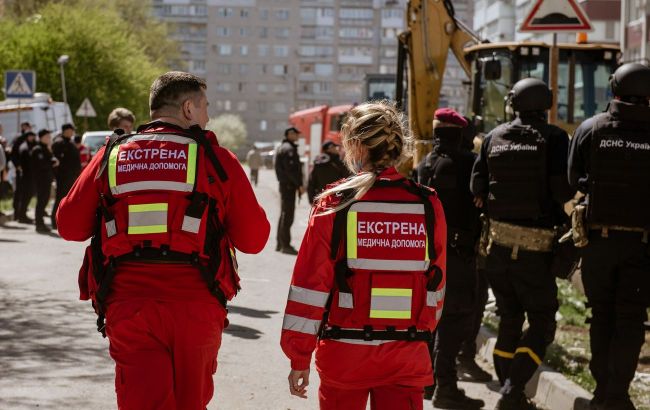 Russian military shelled the Kherson region (photo: Getty Images)
Russian occupiers have once again shelled territories in the Kherson region. As a result of this attack, a local resident was injured, states the Office of the Prosecutor General.
"Under the procedural guidance of the Kherson Regional Prosecutor's Office, a pre-trial investigation has been initiated into the violation of the laws and customs of war," the Prosecutor General's Office reported.
According to the investigation, today, on October 7, at around 12:30 PM, Russian military forces once again heavily shelled a village in the Kherson region.
As a result of today's shelling, private houses, utility buildings, and vehicles were damaged.
Furthermore, a 53-year-old woman was injured and has been hospitalized.
Shelling on Kherson region
After the liberation of the right-bank part of the Kherson region by Ukrainian forces, Russians have been daily shelling Kherson and other populated areas in the region.
Additionally, the Regional Military Administration has reported an increase in the number of shelling incidents in Kherson and the surrounding region. They specify that the Russians have started using more aerial bombs and missiles, which they had not used in a while.
Earlier this week, a vehicle carrying law enforcement officers came under fire in Kherson, resulting in the injury and subsequent death of one patrol officer during surgery.