Occupants isolate Rubizhne, Kreminna, and Sievierodonetsk from the citizens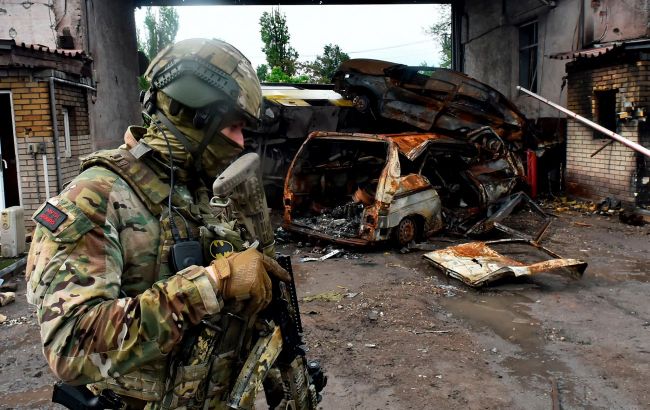 Russian occupants closed cities in the Luhansk region (Photo: Getty Images)
The Russian occupiers are isolating other frontline towns, following Rubizhne. The access regime has been tightened in Kreminna and Severodonetsk, reported by the Luhansk Regional State Administration.
"The occupation authorities of the frontline towns set themselves the task of minimizing the movement of the population, searching for those who assist the Armed Forces of Ukraine. The access regime has been strengthened not only in Rubizhne but also in the neighboring towns of Kreminna and Severodonetsk," the statement said.
According to the press service, entry to these settlements is allowed only with local registration or a pass personally obtained from the occupation administration. Documents are thoroughly checked at checkpoints to identify possible forgeries.
"In Troitske, the invaders conduct constant searches, keeping the locals under pressure. The community has significantly reduced the amount of vacant housing, which the collaborators and Russian military consider suitable for their residence," the Regional State Administration added.
The situation in the Luhansk region
Heavy fighting occurs on the frontline between Svatove and Kreminna in the Luhansk region. Currently, the Russians are attempting to advance, leading to increased casualties. Battles are also occurring in Serebrianske Forest.
Earlier, the General Staff of the Armed Forces of Ukraine reported that the Russian forces in the Luhansk region are experiencing very low morale due to significant losses. They reportedly want to withdraw their units and return to Russia.