Number of Ukrainian refugees in Ireland approaching 100,000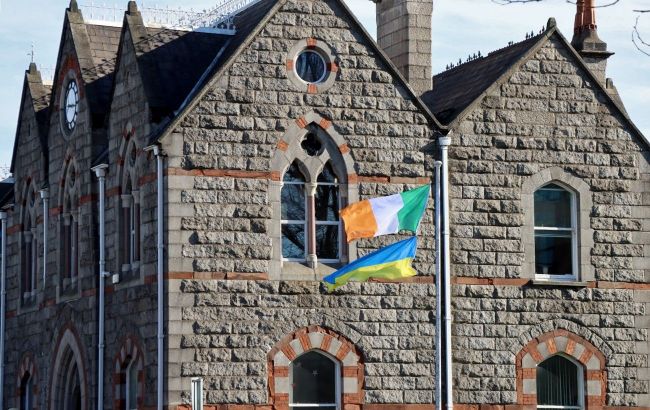 Number of Ukrainian refugees in Ireland approaching 100,000 (facebook com CityDublinETB)
The number of Ukrainian refugees in Ireland is increasing and is soon expected to reach 100,000. One-third of the refugees are under 20 years old, according to tipperarylive.ie.
According to the latest data from the Central Statistics Office of Ireland, 96,338 personal numbers were issued to people from Ukraine by October 8, 2023. Of these arrivals, people aged 20 and over make up 68% of the total, with 32% under the age of 20.
As of October 8, 2023, 17,466 arrivals were living in private accommodation, where 7,852 hosts were in receipt of Accommodation Recognition Payment.
At the same time, as of October 12, 13,947 people from Ukraine were living in local government facilities under the Offer a Home scheme. Previously, the government counted that 73,000 Ukrainian refugees were accommodated in hotels and other lodging facilities at state expense.
Over 36,000 Ukrainians attended an event for employment support organized by the state employment service Intreo. Among them, 61% (22,351 people) mentioned that a lack of English language proficiency was a barrier to employment. Currently, 12,000 Ukrainian refugees are enrolled in qualification courses, with 9,425 of them studying English.
Photo: Ukrainians in Ireland (gettyimages.com)
One-third of Ukrainian refugees in Ireland have qualifications. Out of 17,504 people who had recorded previous occupations, with 'professionals' being the largest group at 31% (or 5,343 people). It was previously reported that approximately 15,000 Ukrainians in Ireland are already employed, with the majority working in the hospitality sector.
The counties with the largest number of arrivals from Ukraine include
Dublin (13,543)
Kerry (8,839)
Cork (8,808)
Donegal (7,006)
Galway (5,355)
Clare (5,006)
Monaghan, Longford, Roscommon, Offaly, and Laois were noted as the counties with the fewest Ukrainian refugees nationwide, with 755, 853, 1,212, 1,251, and 1,385 people living there respectively.
In Ireland, there are plans to change the support program for Ukrainians. Free accommodation for newly arrived refugees may be limited to three months.
Irish government started discussing a reduction in social support for Ukrainians, comparing the amount of assistance to similar payments in other European countries.