Number of casualties increases in Sumy following Russian missile strike on July 29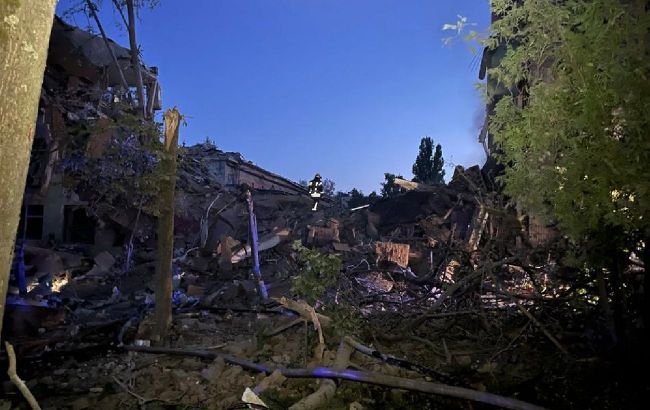 Number of casualties increases in Sumy following Russian missile strike on July 29 (facebook.com/UA.National.Police)
On July 29, the city of Sumy in northern Ukraine experienced a surge in casualties due to a rocket strike launched by Russian forces, with several wounded individuals being rushed to hospitals, according to the Sumy City Council.
Medical authorities stated that 17 patients sought medical assistance following the attack, and three of them were admitted in a moderately serious condition. Tragically, one person died as a result of the strike.
As of now, a team is currently conducting examinations of the damaged properties and dismantling the structures that were impacted. Rescue teams and specialized equipment are on-site, diligently working to assess and address the situation.
Update
Suspilne, citing information from the Sumy City Council, has reported that the death toll has risen to two individuals, with a total of 20 people sustaining injuries.
Missile attack on Sumy
The rocket strike on Sumy occurred yesterday evening when Russian occupiers targeted an educational institution, resulting in severe damage to nearby buildings.
Later, the police reported that one person died as a result of the attack, and five more people were injured.