Not Arcturus: Ministry of Health clarified what type of COVID detected in Rivne region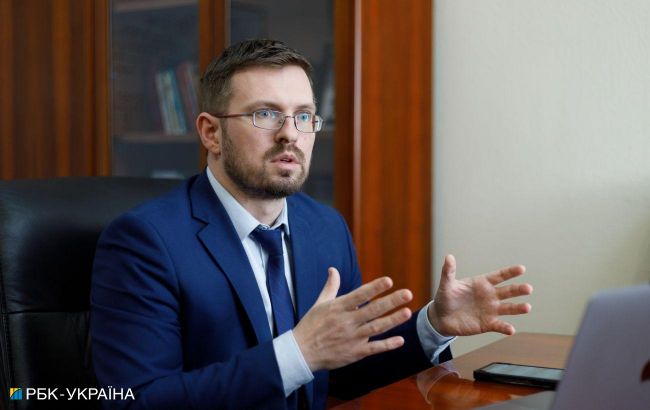 The Chief State Sanitary Doctor, Ihor Kuzin (Photo: RBC-Ukraine, Vitalii Nosach)
In Ukraine, in the Rivne region, a case of a new subvariant of the Omicron coronavirus variant called Pirola has been registered. This strain was found in a 20-year-old individual, announced the Chief State Sanitary Doctor, Ihor Kuzin, in an interview with RBC-Ukraine.
"Our system of epidemiological surveillance is built in such a way that almost every week, we receive a certain set of samples from patients with any acute respiratory infections from almost every region. Their sequencing is carried out, and we identify which specific strain it is," Kuzin said.
According to him, this work has not stopped since the beginning of the large-scale war, allowing the anticipation of the development of the epidemiological situation. This week, the appearance of the Pirola virus was recorded for the first time in Ukraine in the Rivne region.
"But we understand that Pirola, Eris, and all the others are all deviations from the Omicron baseline. All these strains have certain common characteristics. They involve that each new mutation leads to the virus spreading even faster from person to person, it is even more successful in hiding from the immune response, and more and more people who have completed a full course of vaccination have a risk of getting sick, but still, they retain the protective effect of the vaccine," said the Chief State Sanitary Doctor.
He clarified that people who have completed an entire vaccination course still carry the infection either in a mild form or do not get sick.
About Pirola
The new subvariant of the virus (BA.2.86) called Pirola was first detected in the summer in Israel, and then it was found in the USA, Denmark, and the UK. In August, the WHO published an assessment of the risk of the new strain of the coronavirus as one that requires monitoring at the level of each country.
The symptoms of the Pirola subvariant are the same as in other variants of COVID-19 - fatigue, fever, cough, headache, loss of smell or taste, possible eye irritation, and rash.
Background
Previously, the head of the Rivne regional state administration, Vitalii Koval, claimed that in his region, they allegedly identified a new subvariant of the Omicron strain of the coronavirus called Arcturus.
First detected in January 2023 in India, this sub-variant of the Omicron COVID strain quickly spread worldwide. Its infectivity level is slightly higher than the closely related Kraken strain, at 1.2 times higher.