Norway ends ties with Russian city over mayor's fighting in Ukraine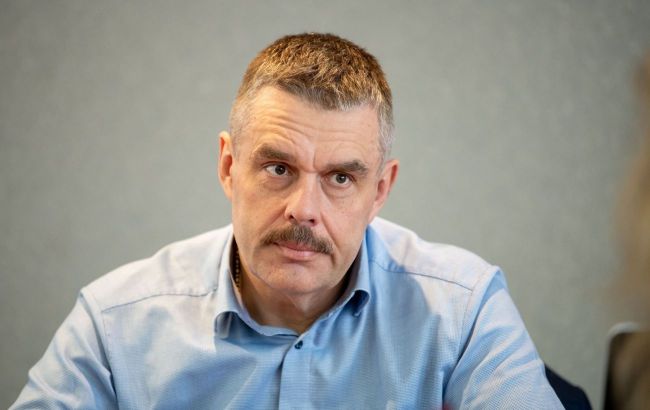 Vladimir Lyubarsky (photo: Russian media)
The municipality of the Norwegian city of Mo i Rana has severed sister city ties with Russian Petrozavodsk after its mayor embarked on a war against Ukraine, the head of the Norwegian municipality, Geir Waage.
The Municipal Council of Mo i Rana unanimously adopted a decision to terminate the agreement with the sister city Petrozavodsk in Russia.
The reason for this was the fact that this summer, the head of the Petrozavodsk municipal district, Vladimir Lyubarsky, went to fight against Ukraine. It is noted that he joined the battalion 'Akmat.' The decision to terminate relations was adopted without any discussions, and it has already come into effect.
Vladimir Lyubarsky
Russian political and public figure who served as the head of the Petrozavodsk municipal district from 2021 to 2023.
On June 17, 2023, he posted a message on the social network VKontakte about prematurely resigning from his position.
On June 23, during an extraordinary session of Petrozavodsk City Council deputies, the powers of the head of the Petrozavodsk municipal district were prematurely terminated due to his voluntary resignation on June 26, 2023, and his intention to participate in Russia's invasion of Ukraine.
He is not the first official to be fighting against Ukraine
In late September, a Russian occupant-volunteer surrendered to Ukrainian border guards. He turned out to be the former mayor of the Russian city of Chaykovsky, located in the Perm Krai.
He stated that he was elected mayor of Chaykovsky in 2014 and held the position for five years until 2019. He was also a member of the City Council.
"As a volunteer, I signed a contract with the Russian Ministry of Defense on September 7. They assigned me to the 78th Regiment of the 42nd Motorized Rifle Division. I was sent to Lysychansk, where I underwent training," he explained.