North Korean leader calls for 'drastic boost' of missile production capacity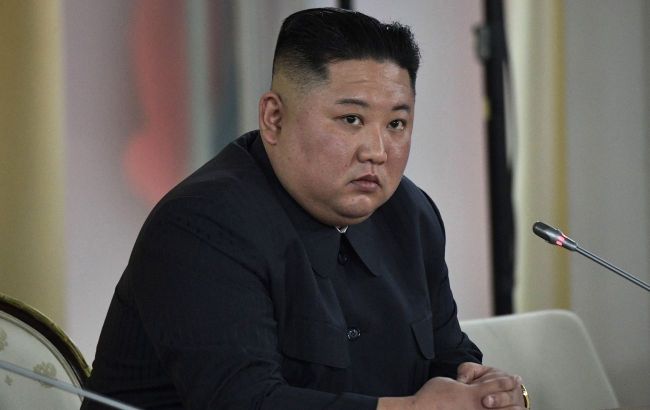 North Korean leader Kim Jong Un (Photo: kremlin.ru)
North Korean leader Kim Jong Un has called for a "drastic boost" in existing missile production capabilities to create them systematically following operational plans, according to Yonhap.
The North Korean leader made this statement during a two-day visit to major factories producing strategic missiles, rocket launchers, and other military weaponry.
According to the official North Korean Central News Agency (KCNA), this visit took place on Friday and Saturday, less than a week after he conducted "field guidance" at major ammunition production plants amid plans by South Korea and the United States to hold the annual Ulchi Freedom Shield exercises at the end of August. Pyongyang referred to them as "a rehearsal for war actions" and an "invasion" of the North.
Additionally, a few days before this, Kim Jong Un chaired an extended meeting of the Central Military Commission of the ruling Workers' Party of Korea, calling for preparations for a possible war in an "offensive" manner.
"He set forth an important goal to drastically boost the existing missile production capacity... so as to mass-produce missiles as required by the system of the expanded and strengthened frontline units and missile units and by the operational plans," the KCNA report said.
The North Korean leader also stated that the army should be equipped with "overwhelming military strength" to "coping with any war at any moment so as to prevent the enemies from daring use their armed forces, and surely annihilate them if they launch an attack."
According to state media in North Korea, during his visit to a plant that manufactures tactical missile transporter-erector-launchers (TELs), Kim called for producing "more modern and highly efficient TELs substantially conducive to the army's perfect war preparations."
North Korea's plans to enhance missile arsenal
North Korea regularly asserts its "unassailable status as a nuclear state" and conducts regular ballistic missile launches toward the East and Yellow Seas. A few days ago, Kim Jong Un issued an order to increase arms production to "enhance combat readiness."
South Korean President Moon Jae-in stated that his country's military should prioritize developing capabilities to deter nuclear and missile threats from North Korea.