North Korea involved in Russia's invasion of Ukraine - South Korean President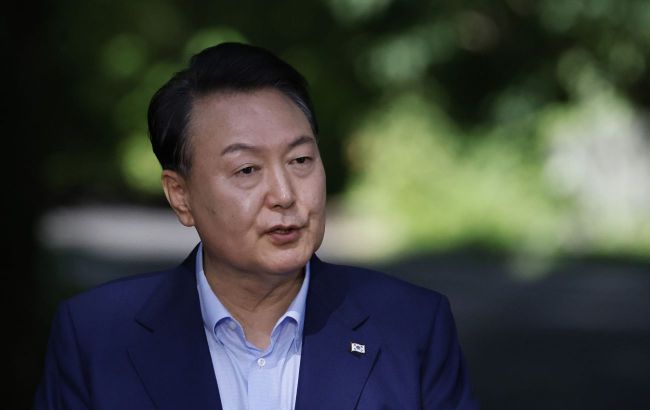 South Korean President Yun Suk Yeol (GettyImages)
South Korean President Yoon Suk Yeol has declared that North Korea is involved in the war in Ukraine, according to Yonhap.
During a meeting with U.S. Defense Secretary Lloyd Austin, President Yun requested support for joint defense against North Korean provocations. Yun called for the strengthening of the joint defense between South Korea and the U.S. to safeguard against any provocations from North Korea. He also emphasized the need to be prepared for sudden attacks, similar to the tactics employed by Hamas.
Additionally, the leader of the Republic of Korea stated that the war between Ukraine and Russia and the conflict between Israel and Hamas have direct and indirect implications for North Korea.
Austin mentioned that President Joe Biden is inclined towards further strengthening the South Korean-American alliance more than ever.
It is expected that on Monday, the allies will discuss a range of security issues, including ways to reinforce Washington's extended commitments to deter missile and nuclear threats from North Korea, at the 55th annual Security Consultative Meeting.
North Korean policy
Despite warnings from the U.S. and other countries, North Korea has asserted that its relations with Russia will continue to strengthen.
We also reported that U.S. Secretary of State Antony Blinken expressed serious concern about military cooperation between Russia and North Korea. Blinken stated that the U.S. is closely monitoring the situation.
It has also been revealed that North Korea has announced its intention to enhance the development of nuclear weapons in response to the recent test launch of a U.S. intercontinental ballistic missile.