No more Pushkin or Chkalov: 14 objects renamed in Kyiv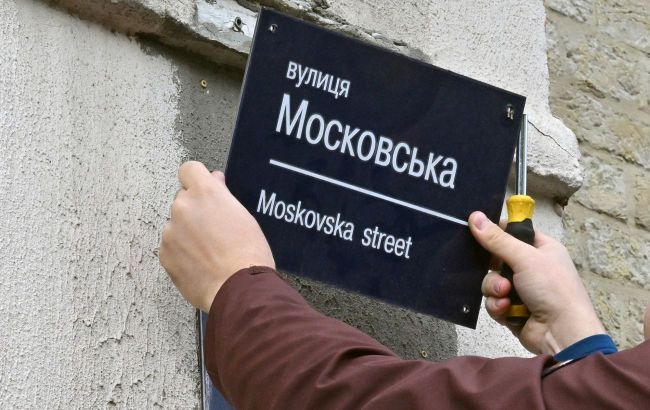 Photo: 14 more objects were renamed in Kyiv (Getty Images)
In Kyiv, another 14 city objects have been renamed, whose names were associated with Russia and its satellites. In particular, there is no longer Pushkina Park in the capital, informs Kyiv City Military Administration.
In the Shevchenkivskyi district, the following objects were renamed:
Pushkina Park - to Ivana Bahrianoho Park;
Valeriia Chkalova Park - to Literaturnyi Park.
In the Darnytskyi district:
Trudovoi Slavy Park - to Pavla Horyanskoho Park;
Chelyuskintsiv Street - to Heroes of Zmiinyi Island Street;
Krylova Lane 1st - to Bakhmutskyi Lane;
Krylova Lane 2nd - to Dzhmelinyi Lane;
Krylova Lane 3rd - to Shchuchyi Lane.
In the Desnianskyi district:
Vatutina Lane - to Zazymskyi Lane;
Mayakovskoho Street - to Tarasa Kovala Street;
Theodor Dreiser Street - to Ronald Reagan Street.
In the Dniprovskyi district:
Travneva street - to Kachyna Street;
Minina Street - to Oleksandra Lazarevskoho Street;
Pozharskoho street - to Dmytra Bahaliia street.
In the Obolonskyi district:
Sovkhozna street - to Dunaiska street.
Decommunization in Ukraine
After the full-scale war in Ukraine, renaming streets, parks, squares, etc., named after Russian state figures and artists became acute.
There are many outstanding people in Ukraine, so the state began to change the old names of objects.
For example, in Kyiv, Lva Tolstoho Square and Perova Boulevard were recently renamed.
Meanwhile, Gorkoho Park was renamed Central Park of Culture and Recreation in Kharkiv.