No evidence for nuclear weapon deployment in Belarus - President's Rep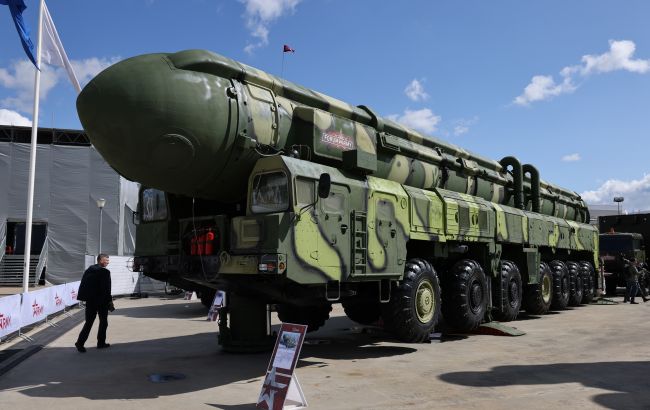 Nuclear missile system (Illustrative photo) (Getty Images)
Ukraine has no evidence to suggest that Russia has already deployed its nuclear weapons in Belarus, said Fedir Venislavskyi, a member of the Committee on National Security, Defense, and Intelligence and a Representative of the President of Ukraine to Verkhovna Rada, in a briefing.
"We held a closed session with the representatives of Ukraine's intelligence community. As of now, we don't have concrete evidence that nuclear weapons have been relocated to the territory of the Republic of Belarus," Venislavskyi stated.
However, he noted that storage facilities for nuclear weapons in Belarus have been thoroughly prepared.
Moreover, Ukrainian authorities are currently consolidating international efforts to prevent threats that could emerge from such potential relocation of weapons.
Russian nuclear weapons in Belarus
At the end of May, the defense ministers of Russia and Belarus signed a document regarding the deployment of Russian tactical nuclear weapons in Belarus. Moscow is supposed to provide Minsk with the "Iskander-M" missile system, which is capable of launching missiles equipped with nuclear warheads.
Putin claimed that the first nuclear charges have already been delivered to Belarus.
The EU condemned Russia's plans, noting that such a decision would violate the obligations Russia undertook in the Budapest Memorandum. According to it, Belarus was supposed to eliminate all existing nuclear weapons.
The Main Directorate of Intelligence stated that the relocation of nuclear weapons to Belarus is another element of the Kremlin's blackmail.