Night drone attack: Air Force shows Gepard shooting down Shaheds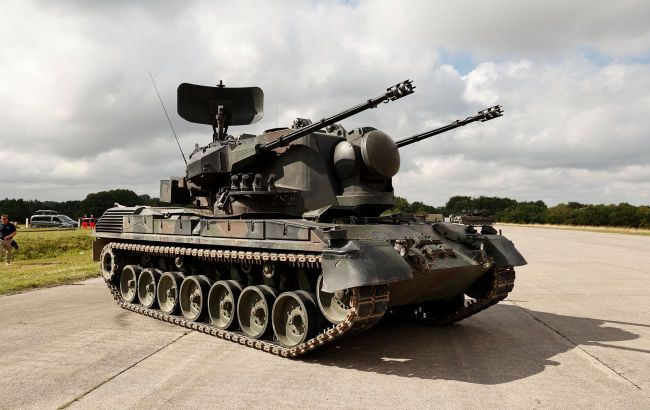 Illustrative photo (Photo: Getty Images)
Ukrainian military personnel today, on September 26, during the night, successfully shot down Russian kamikaze drones called Shahed using Gepard anti-aircraft systems, according to the Ukrainian Air Force.
The military has released a video showcasing combat operations against Russian drones in southern Ukraine.
"German Gepard hits the target precisely," as stated in the announcement by the Air Force.
Night drone attack
On September 26, during the night, aggressors once again attempted to attack Ukraine using Shahed kamikaze drones.
Ukrainian anti-aircraft defense forces have successfully destroyed 26 out of 38 Russian drones.
For more detailed information on the consequences of the aggressor country's attack, you can find it in RBC-Ukraine material.