Night attack on the south and centre of Ukraine: Military provided details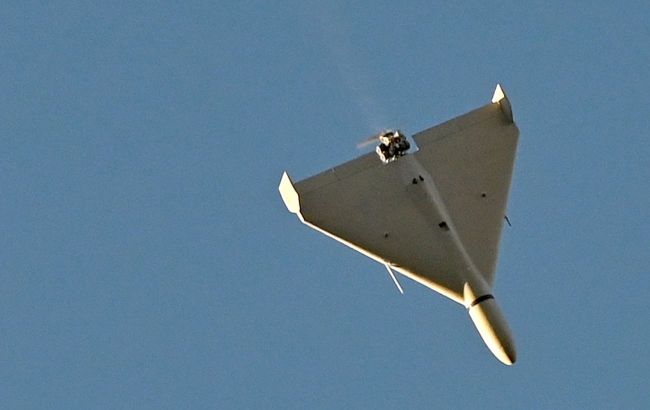 Shelling of Ukraine on 18 September - three regions in the centre and south (Photo: Getty Images)
The main strike of kamikaze drones and missiles during the shelling of Ukraine on the night of Monday, September 18, was concentrated in four regions - Odesa, Mykolaiv, Khmelnytskyi, and Kirovohrad regions, according to the Ukrainian Defense Forces.
"The air defense forces in our area of responsibility shot down 18 unmanned aerial vehicles of the "Shahed-136/131" type: 11 over Odesa, five over Mykolaiv, two over Kirovohrad," the statement reads.
Odesa region
As the military noted, the Podunavya region was once again under attack.
"Hits were recorded in the recreational infrastructure of the Vylkivska community. A fire broke out, which was promptly extinguished. There is no information about casualties," they added.
In particular, the head of the Odesa Regional Military Administration, Oleh Kiper stated that the Izmail district was targeted by the enemy once again.
"Our air defense forces destroyed 11 attacking drones over the Odesa region. Fortunately, there were no casualties among civilians," he wrote.
Mykolaiv region
As a result of the combat activity, fragments of a downed UAV caused a fire in a two-story non-operational building in the Snihurivka community of Mykolaiv region.
"The fire was promptly extinguished. There were no casualties among people," the military stated.
Khmelnytskyi region
Serhii Tyurin, the First Deputy Chief of the Khmelnytskyi Regional Military Administration, revealed that this morning, during an air alert, explosions were heard - these were the actions of air defense forces.
"There were no casualties. However, as a result of missile interceptions, the shockwave damaged the roofs and windows of several buildings," he said.
Moreover, he mentioned that fragments fell and two explosions occurred on an industrial enterprise's territory.
"The State Emergency Service extinguished the fire. Additionally, the fragments damaged the railway tracks. Restoration work has been initiated," Tyurin added.
Shelling of Ukraine on September 18
Russian forces launched a combined attack on Ukrainian territory during the night of September 18, employing kamikaze drones and directing them predominantly at central and southern regions of the country. They also launched cruise missiles from the strategic bomber Tu-95MS.
The series of explosions occurred during the air alert in the Khmelnytskyi region, with air defense forces in action.
According to the Ukrainian Armed Forces, Russian troops attacked Ukraine with kamikaze drones and three types of missiles - Kh-101, Kh-555, and Kh-55. Ukrainian air defense systems successfully shot down 18 drones and 17 missiles. In response, the occupiers launched 24 drones and 17 missiles.