Next EU sanctions against Russia should include restrictions on Rosatom - Ukrainian PM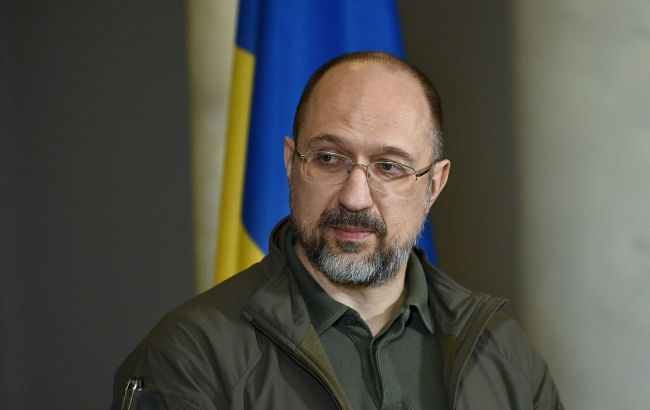 Prime Minister of Ukraine Denys Shmyhal (Getty Images)
The next package of sanctions by the European Union against Russia is expected to include restrictions on Rosatom and the diamond industry of the aggressor country, according to the Ukrainian Prime Minister Denys Shmyhal.
"An extraordinary meeting of the foreign ministers of EU member states took place in Kyiv for the first time. This is an important signal that Ukraine's future lies in the European Union," the Prime Minister wrote.
During the meeting with the ministers, Shmyhal outlined the fundamental areas of support for Ukraine, including:
Sanctions: Ukraine expects that the 12th package of sanctions will close loopholes for the aggressor. It should also contain restrictions on Rosatom and Russia's diamond industry.
Weapons: Collaboration between the Ukrainian defense industry and EU defense companies is of utmost importance. The Ukrainian defense industry must continue to develop.
Finances: Our priorities are clear: direct budget support and funds for recovery.
Path to the EU: Ukraine expects negotiations to commence this year. We want to progress as quickly as possible, particularly in terms of economic integration.
Formula for Peace and Security: "I thank the European Commission for their support. Mr. Borrell's words about the formula for peace being the only basis for international efforts to end the war are important," the Prime Minister said.
The 12th package of sanctions against Russia
Back in early July, President Volodymyr Zelenskyy called on the European Union to begin work on the 12th package of sanctions against Russia, including Rosatom.
Recently, Bloomberg reported that the European Union is preparing to include measures in its 12th package of sanctions due to Russia's war against Ukraine.
Estonia's government recently approved proposals for the 12th package of sanctions against Russia, including suggestions for a complete trade embargo.