Estonia proposes EU to impose full trade embargo on Russia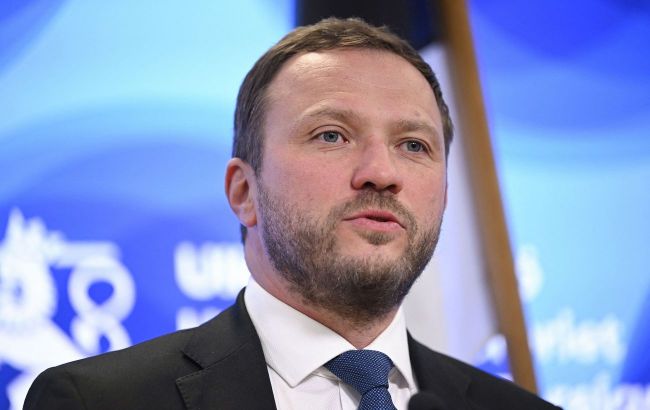 Estonian Minister of Foreign Affairs, Margus Tsahkna (Photo: Getty Images)
The Estonian government has approved proposals for the 12th package of sanctions against Russia, which includes suggestions for the imposition of a full trade embargo, according to the Estonian Minister of Foreign Affairs, Margus Tsahkna.
He emphasized the need to strengthen sanctions against the Kremlin, given Russia's continued unlawful aggression against Ukraine and the global order based on international law.
Margus Tsahkna stated that in light of these three objectives, the Estonian government has endorsed Estonia's stance on the 12th EU sanctions package, and they will promptly seek support from EU member states and sympathetic partners.
Estonia believes that measures agreed upon with a broad consensus will also be effective.
A total trade embargo against Russia
The Foreign Minister stated that Estonia demands the EU sanctions package include a complete trade embargo against Russia, asserting that any trade with Russia is unwarranted.
Additionally, Estonia approved alternative proposals to strengthen sanctions, including banning the transit of sanctioned goods and significantly reducing revenues from the export of Russian energy carriers.
12th package of sanctions against Russia
In early July, President Volodymyr Zelenskyy called the European Union to begin work on the 12th package of sanctions against Russia, including "Rosatom."
Recently, Bloomberg reported that the European Union is preparing for a fight over what should be included in its 12th package of sanctions due to Russia's war against Ukraine. The new package may be introduced in the first half of October or announced during the EU-US summit scheduled for the following month, the date of which is currently undetermined.
Andrii Yermak, the Head of the Office of the President of Ukraine, revealed that Ukraine and its partners are working on the next 12th package of sanctions against the Russian Federation.