Newly-appointed Ukraine's Defense Minister holds first phone call with Pentagon chief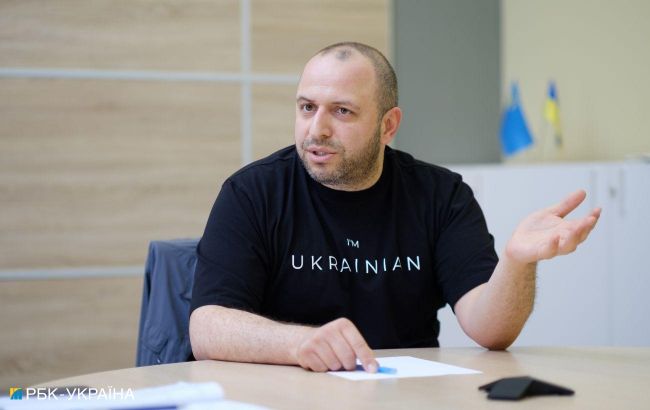 Ukrainian Minister of Defense Rustem Umerov (Vitalii Nosach, RBC-Ukraine)
The U.S. Secretary of Defense, Lloyd Austin, had his first phone conversation with the newly-appointed Ukrainian Minister of Defense, Rustem Umerov, according to the U.S. Department of Defense.
The head of the Pentagon congratulated Umerov on his appointment and reiterated the steadfast U.S. support for Ukraine.
"Secretary Austin provided an update on U.S. security assistance efforts and exchanged views with Minister Umerov on priorities to support Ukraine's immediate battlefield needs and capability requirements over the long term," the statement reads.
Austin and Umerov also discussed the agenda for the Ukraine Defense Contact Group meeting to be held next week at Ramstein Air Base, Germany.
Both ministers pledged to remain in close contact.
Umerov became Ukraine's Minister of Defense
On September 6, the Verkhovna Rada, Ukrainian Parliament, appointed Rustem Umerov, the former head of the State Property Fund, as the new Minister of Defense, replacing Oleksii Reznikov.
On his first day in office, Umerov shared his plans for future work, including the introduction of an electronic military ID, the launch of a unified draft registry, and the transition to electronic processes for military medical commissions.
For more information about the new Minister of Defense, read the RBC-Ukraine article.