New attack on Ukraine: Russian forces deploy 'Iskander-K' missiles in latest assault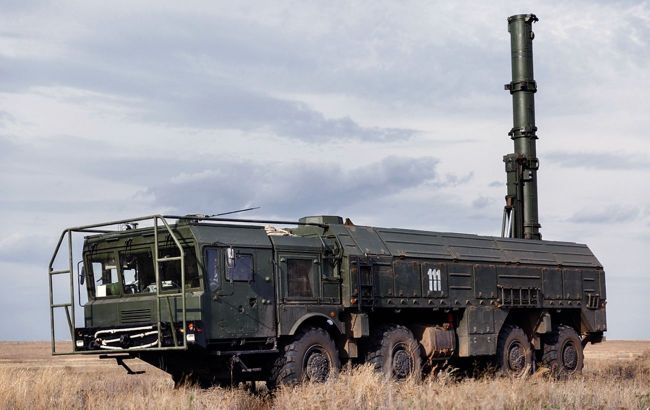 Main difference in the new shelling of Ukraine on July 20th compared to yesterday's attack (Photo: wikimedia org)
Colonel Yuriy Ignat, the spokesperson for the Air Force Command of the Armed Forces of Ukraine, during a TV interview made a statement that during the ongoing mass attacks on Ukraine on Thursday, July 20th, Russian forces utilized "Iskander-K" missiles. These missiles were not used during the shelling on July 19th.
According to Ignat, today's attack is essentially a repetition of the previous day, consisting of a combined assault using different types of munitions.
"We are witnessing the reemergence of 'Oniks' missiles and 'Kh-22' missiles. In addition, sea-launched 'Kalibr' cruise missiles and ground-based 'Iskander-K' cruise missiles have been added to the mix," he revealed.
Ignat explained that the 'Iskander-K' is essentially the same as the 'Kalibr', but it is launched from a ground-based platform known as the "Iskander" launcher.
He did not conceal his desire to have shot down more "Kh-22" and "Oniks" missiles, but he remarked that the overall results of the military operation were relatively satisfactory, except for the inability to intercept the "Oniks" and "Kh-22" missiles.
"As announced yesterday, we need resources, particularly reinforcements for the southern regions, and our seaports need ballistic defense systems. Since the 'Kh-22' follows a ballistic trajectory when approaching its target. Therefore, systems like the Patriot or SAMP-T could provide protection for this region," the spokesperson reminded.
Shelling of Ukraine on July 20th
Russian forces have been conducting mass attacks on Ukraine for the third consecutive day. On July 19th, the port infrastructure in Odesa came under attack and became the "primary target." Today, Mykolaiv was added to the list as the occupiers struck the center of Mykolaiv. It has already been confirmed that 19 people have been injured.