Netherlands to create new places for Ukrainian refugees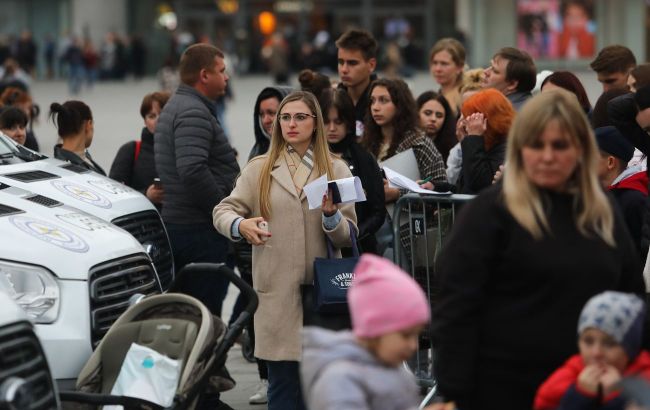 The Netherlands will create new places for refugees from Ukraine (Photo: Getty Images)
The Netherlands will organize hundreds of additional places for receiving refugees from Ukraine in the coming weeks, according to NOS.
According to the decision made following consultations between the State Secretary of the Ministry of Justice and Security, Eric Van der Burg, and the country's Security Council, Dutch municipalities will arrange hundreds of additional places for receiving refugees from Ukraine.
Background
In 25 regions, requests were made to increase the number of places to receive refugees to 90,000 in the coming weeks and to 97,000. As a result of the agreement, municipalities have agreed to do everything possible to make this happen.
According to Van der Burg, central reception points for refugees in Amsterdam and Utrecht are overcrowded.
He also added that it is necessary to immediately set up an additional 500 places for receiving refugees.
Another thousand additional places will be organized in the Netherlands by October 1st of this year.
There are currently 98,000 Ukrainian refugees registered in the Netherlands. Refugee reception centers now have 81,000 beds, of which 80,000 are in use.
Refugees in the Netherlands
Starting September 4th, the authorities of the Netherlands had planned to cancel temporary protection for 2,900 third-country nationals who had left Ukraine due to the war. They were offered the option to return to their country or apply for refugee status.
However, many such migrants from Ukraine turned to the courts, and over the past weekend, officials suspended the order to cancel benefits and residence permits for third-country nationals.