Netherlands, Belgium, Luxembourg to supply Ukraine with M113 armored vehicles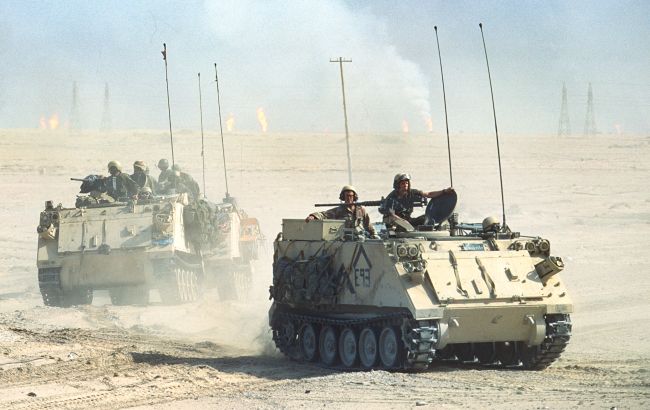 M113 armored vehicles (Getty Images)
"We will deliver refurbished M113 armored vehicles to Ukraine in the near future," the message says.
The Minister added that these armored vehicles are essential for the safe transportation of soldiers and emphasized the support provided to the infantry on the ground.
The deliveries will be carried out along with Belgium and Luxembourg.
When Ukraine can receive M113
The Dutch Ministry of Defense revealed that the M113 vehicles will be equipped with remotely controlled weapon systems and can also be fitted with machine guns. Ukraine will also receive the necessary spare parts for maintenance.
According to the authorities, it is expected that the entire package will be handed over to Ukraine within the coming months.
Other assistance from the Netherlands, Belgium and Luxembourg
In addition to the M113 armored vehicle delivery, the Netherlands recently announced a second support package for Ukraine, amounting to over 118 million euros. These funds are intended to address humanitarian and economic needs.
Previously, Belgium approved the 15th military aid package to Ukraine, which includes armored vehicles worth 11 million euros.
Furthermore, in March, Luxembourg provided Ukraine with 14 armored rapid response vehicles manufactured by the British company Venari.