Netherlands allocates additional €2 billion in military aid to Ukraine for 2024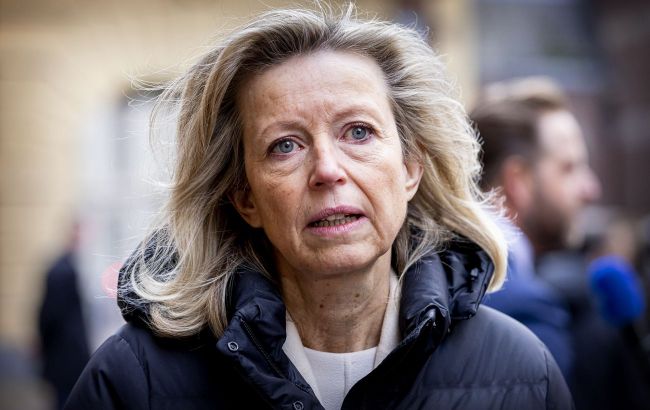 Minister of Defense of the Netherlands, Kajsa Ollongren (Getty Images)
The government of the Netherlands allocated an additional 2 billion euros in military aid to Ukraine for 2024. This decision is a sign of unwavering support for Kyiv's war against Russia, according to the Minister of Defense of the Netherlands, Kajsa Ollongren, Reuters reports.
According to her, this aid is part of a broader package that the Netherlands will provide to Ukraine next year, including an initial amount of 102 million euros for reconstruction and humanitarian aid, which will be increased throughout the year as needed.
The minister adds that the total amount of assistance provided by the Netherlands to Ukraine during the conflict will be approximately 7.5 billion euros.
"What's most critical for me is that we'll be providing an additional 2 billion euros in military aid next year. This will safeguard our support for Ukraine and ensure continuity, which is critical for Ukraine," she said.
According to Ollongren, the support will be provided depending on the needs of Kyiv and may include the supply of modern drones.
Netherlands support for Ukraine
The Netherlands is one of Ukraine's allies in the war against Russian aggression, providing not only military but also economic assistance. For example, the Netherlands recently announced the transfer of a new package of military aid, including funds for demining, ammunition, and drones.
Ukrainian President Volodymyr Zelenskyy recently had a conversation with Dutch Prime Minister Mark Rutte. The parties discussed strengthening Ukraine's defense and a new package of sanctions against Russia.