Netanyahu announces Israel's plan for ground operation in Gaza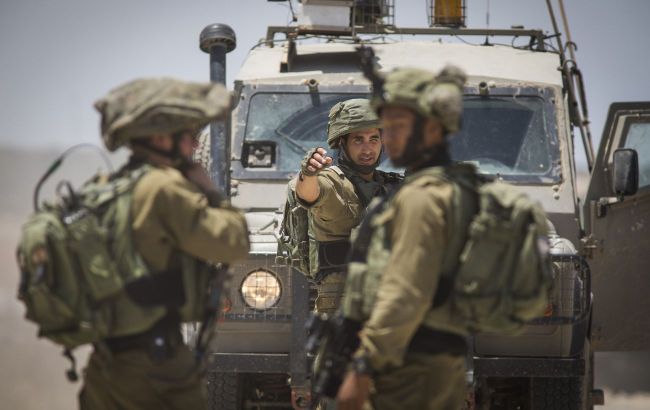 Illustrative photo (Photo: Getty Images)
Israeli Prime Minister Benjamin Netanyahu told U.S. President Joe Biden that there was no other choice for Israel but to initiate a ground operation in the Gaza Strip, according to news agency Walla.
The news agency, citing sources, states that Netanyahu told Biden during yesterday's conversation that Israel had no other choice but to initiate "ground operations" in the Gaza Strip.
"The message from Netanyahu to Biden indicates the nature of Israel's response in the coming days and weeks and is aimed at preparing the ground among Israel's allies for actions that will be long-lasting and unprecedented in their strength and consequences," the statement reads.
What Netanyahu also said
Netanyahu told Biden in their phone conversation that weakness couldn't be shown in the Middle East, and therefore Israel would have to act with great force.
"We respond to force with great force," said the Israeli Prime Minister.
Netanyahu also told the American President that he was concerned about the scenario of opening another front in the north, and that Israel was preparing for it.
"We have no choice but to respond decisively," Netanyahu said.
How Biden responded
It is noted that Biden did not oppose Netanyahu's decision to initiate a ground operation in the Gaza Strip.
"Israel has a right to defend itself and its people," Biden said.
He also asked Netanyahu about scenarios for further escalation. Biden emphasized that the messages sent by the U.S. from Lebanon suggested that another front would not be opened, but he stressed that he perceived this with limited certainty.
Hamas Attack on Israel
On October 7, Hamas militants infiltrated Israeli territory from the Gaza Strip. Initially, they managed to capture a number of populated areas, but by evening, Israeli forces regained control of most of the territory and launched strikes in response on military targets and Hamas headquarters.
Israel has declared a "state of war" and initiated the counter-terrorism operation Operation "Iron Swords."
During the first two days of the war, the IDF (Israel Defense Forces) struck thousands of targets in the Gaza Strip. However, the Israeli military command emphasizes that this was only the beginning, as the IDF intends to destroy Hamas.
Today, Netanyahu states that Israel is in the midst of a battle, and the country is set to change the Middle East, but the future battle will require time.