Navy reacted to Putin's statement on sea patrolling: No reason to enter water area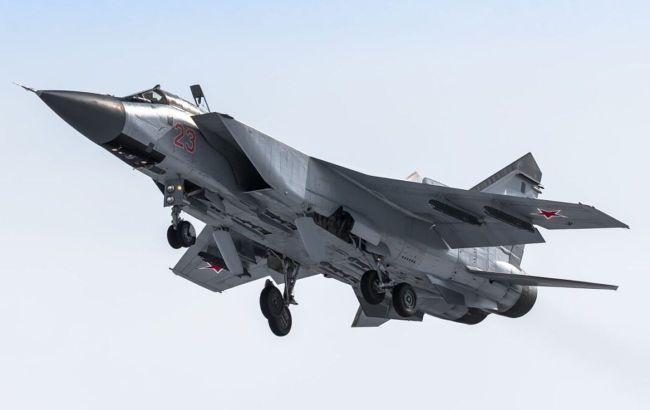 Navy called Putin's statement on sea patrolling political (photo: defence-blog.com)
The spokesperson for the Ukrainian Navy, Dmytro Pletenchuk, stated that it makes no sense for Russian occupiers to patrol the airspace over the Black Sea with Kinzhal missile-equipped aircraft. He noted that the so-called Russian Aerospace Forces are constantly present in the Black Sea waters. Therefore, Russian aircraft, whether reconnaissance or fighter-bombers, is not new.
"They periodically appear in our waters, conduct surveillance, and deliver fire impact, primarily on Snake Island. The real purpose is challenging to understand; nevertheless, such a fact occurs. As for their rhetoric about using Kinzhal missiles - we cannot confirm that," said the spokesperson.
Pletenchuk added that overall, the statements from Russian dictator Vladimir Putin about patrolling with MiG-31K fighters over the Black Sea seem a bit odd, given that the declared range of launch and flight for missiles of this type is about 2,000 kilometers.
"Therefore, there is no sense in entering the waters with aircraft armed with this weaponry unless such technical characteristics correspond to reality. So, these words look more like political statements," he added.
Background
After a series of attacks by Ukrainian forces in the Black Sea, Putin stated that Russian MiG-31K fighters would patrol the airspace over the Black Sea. However, a military expert said that MiG-31Ks would not be able to strike targets in the Black Sea, and Putin's statements about patrolling were merely intimidation.