NATO Summit decisions will not disappoint Ukraine - Lithuanian President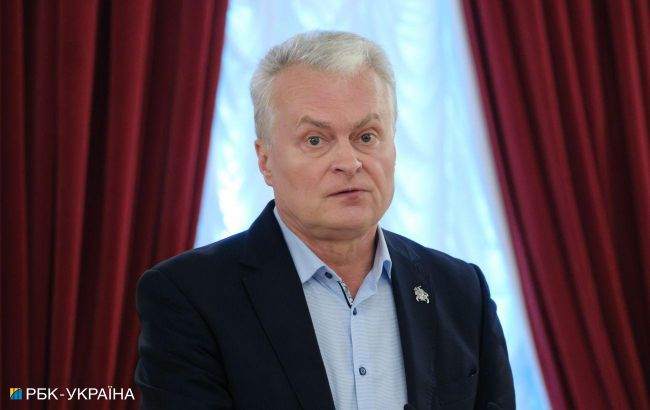 President of Lithuania Gitanas Nausėda (Vitaliy Nosach, RBC-Ukraine)
The decisions made by NATO member countries at the summit in Vilnius are expected to satidfy Ukrainians, according to the Lithuanian President Gitanas Nauseda in an interview with LRT.
"I have a feeling that we will find wording that will not disappoint Ukrainians and will state more than we are used to saying," he said.
Nauseda said that some NATO countries will come to Vilnius with commitments to provide security guarantees to Ukraine, and there is already an agreement in place to establish a Ukraine-NATO Council to enhance Kyiv's integration into the Alliance.
"President Zelenskyy, I hope that when he arrives in Vilnius, he will receive perhaps not everything he expects in his maximum plans, but definitely a lot," he added.
At the same time, Nauseda said that he would not state that Ukraine will not receive an invitation to NATO in one form or another after the end of the war. He added that this is what is being discussed within the Alliance.
The President of Lithuania emphasized that the summit's success will be measured by whether the participants say more than at the 2008 Bucharest Summit.
"There are definitely not one, not two, not even four states that would like a broader statement, and right now, there is a dialogue between such states and more cautious states, and I hope it will end in a mutually acceptable way," he added.
NATO summit in Vilnius
The NATO Summit will take place on July 11-12 in Lithuania. Ukraine aims to receive a decision regarding its accession support after the end of the war with Russia. President Zelenskyy believes that the country has all the grounds for it.
Ukraine also seeks security guarantees from NATO members that cannot serve as an alternative to membership. Several options for security guarantees are already being considered within the Alliance.