NATO should 'give shape' to Ukraine's prospects of joining Alliance - Macron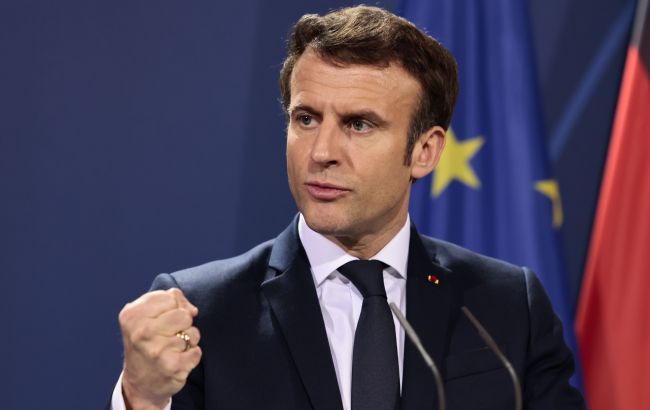 President of France Emmanuel Macron (GettyImages)
President of France Emmanuel Macron said NATO should 'give shape' to Ukraine's prospects of joining the Alliance. Steps to assist Ukraine will be adopted at the Vilnius summit in July, as EURACTIV reports.
During a meeting with NATO Secretary General Jens Stoltenberg in Paris on June 28, the French leader supported calls to put Ukraine on a "concrete path" to membership after the war ends.
"We will have to define a path to give shape to Ukraine's prospect to join NATO, which we opened up in 2008 in Bucharest," Macron said at the Élysée Palace.
He said that the decisions made at the Vilnius summit would commit NATO for "years to come." "I am thinking first and foremost of support for Ukraine, to which we must make a long-term commitment," Macron stressed.
Stoltenberg was more cautious in his statements. He said that the Alliance focuses on assistance to Ukraine to accelerate its victory. "The more territory it can regain, the stronger its position at the negotiating table," he added.
Vilnius NATO Summit
The NATO summit will take place in the capital of Lithuania on July 11-12. Ukraine expects a political decision on its membership to be adopted during the summit. President of Ukraine Volodymyr Zelenskyy said that Ukraine awaits a clear timetable for accession and security guarantees.