NATO ready to face threat from Russia or Belarus, Secretary General says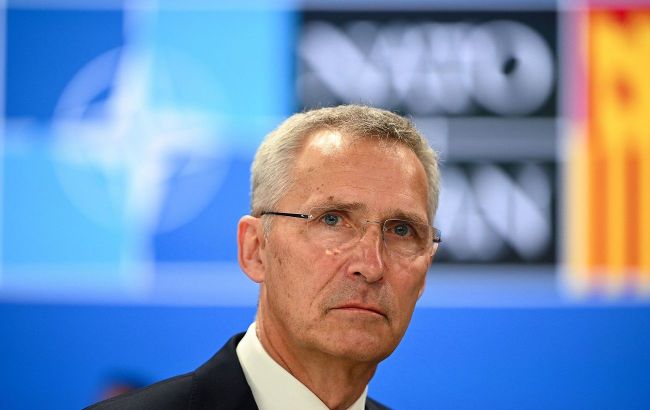 Jens Stoltenberg, NATO Secretary General (Getty Images)
NATO Secretary General Jens Stoltenberg has declared the readiness of the North Atlantic Alliance to defend all member countries against potential attacks from Belarus and Russia, CNN reported.
NATO Secretary General Jens Stoltenberg said at a joint news conference at The Hague on Tuesday, alongside the leaders of seven NATO countries, that a clear message was sent to Moscow and Minsk that "NATO is there to protect every ally, every inch of NATO territory."
The NATO chief said the alliance is ready to defend members against Belarus and Russia. He also noted that the events involving the Wagner rebellion were "internal Russian matters."
When asked by journalists about any security issues that may come up with Wagner chief Yevgeny Prigozhin and his forces being transferred to Belarus, all officials stated that it is too early to make any final judgments.
NATO's reaction to the movement of Wagner Group mercenaries to Belarus
After the failed mutiny attempt in Russia involving Wagner Group founder Yevgeny Prigozhin, which concluded with agreements between him and self-proclaimed Belarusian President Alexander Lukashenko for his departure with some mercenaries to Belarus, a number of NATO countries called for strengthening the Alliance's eastern flank.
The Foreign Ministers of Latvia and Lithuania, Edgars Rinkēvičs and Gabrielius Landsbergis, said that the defense of the Baltic countries requires reinforcement and that NATO should assess the relocation of Wagner Group mercenaries to Belarus from a security standpoint.
Poland also brought its army into increased combat readiness during Prigozhin's rebellion in Russia. On June 27, Polish President Andrzej Duda said that the relocation of Wagner Group mercenaries to Belarus is a very negative signal for Poland and other NATO countries.