NATO ministers to discuss Ukraine's future membership - Stoltenberg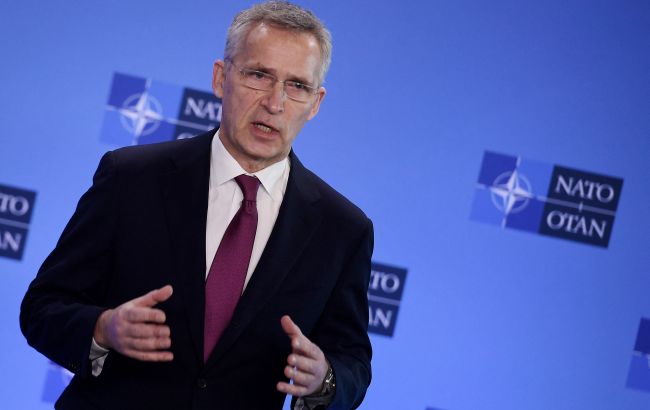 NATO Secretary General Jens Stoltenberg (GettyImages)
NATO Ministers of Foreign Affairs will discuss Ukraine's prospects for joining the Alliance. The meeting will take place today, June 1, in Oslo, as NATO Secretary General Jens Stoltenberg stated.
He said that over the last months, NATO Allies and partners have provided unprecedented level of support to Ukraine, helping to retake and liberate Ukrainian territory.
According to Stoltenberg, all Allies agree that NATO's door is open for new members.
"All Allies also agree that Ukraine will become a member of the Alliance and all Allies agree that it is for the NATO Allies and Ukraine to decide when Ukraine becomes a member. It's not for Moscow to have a veto against NATO enlargement," he said.
The Secretary General said that the most urgent and important task now is to ensure that Ukraine prevails as a sovereign independent nation.
"President Putin, Russia must not win this war. We need to ensure that Ukraine prevails after this war. And when the war ends, we need to ensure that history doesn't repeat itself, that this pattern of Russian aggression against Ukraine really stops and therefore, we need to have in place frameworks to provide guarantees for Ukrainian security after the end of the war, so history doesn't repeat itself," Stoltenberg said.
In July 2023, a NATO summit will be held in Vilnius. Ukraine expects the alliance to confirm its support and make a political decision - to provide a schedule and a clear algorithm for joining NATO. In addition, Ukraine wants security guarantees from NATO and rejects alternative membership options.