NATO may expand its military presence in Kosovo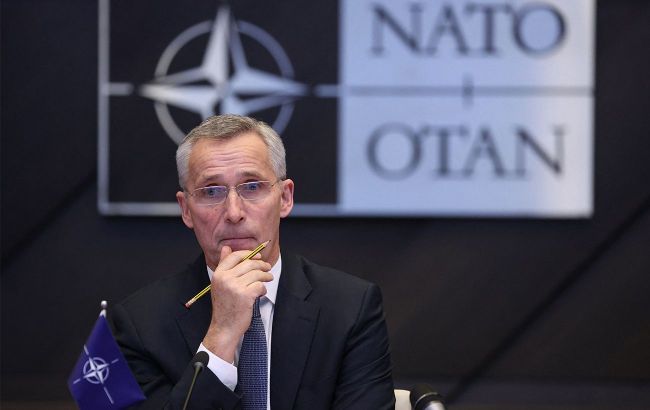 NATO Secretary General Jens Stoltenberg (photo: Getty Images)
NATO is considering an expansion of its military presence in Kosovo to prevent potential future conflicts in the region, according to Radio Svoboda.
NATO may make a decision on a permanent increase in military presence in Kosovo in response to the September clashes in the northern region. This was announced by the Secretary-General of the alliance, Jens Stoltenberg, during a joint press conference with Kosovo President Vjosa Osmani in Pristina on November 20.
In response to the shooting in the village of Banská, which resulted in the death of four people, NATO decided to expand its contingent in Kosovo. According to Stoltenberg, this decision demonstrates the Alliance's determination to prevent the recurrence of such incidents.
"At the moment, we are considering whether it is worth having a more permanent expansion to ensure that the situation does not spiral out of control and create a new violent conflict in Kosovo or beyond," Stoltenberg stated.
The Secretary-General also emphasized that those responsible for the attacks on September 24 must be held accountable. He intends to convey this message during upcoming meetings in Serbia on November 21.
"Such violent attacks are unacceptable. Those responsible must face justice," Stoltenberg said.
NATO has increased the size of KFOR, currently comprising 4,500 personnel, by several hundred servicemembers by deploying additional forces from the United Kingdom and Romania.
Events in Kosovo on September 24
On September 24, 2023, clashes occurred in Kosovo between Kosovar police and an armed group of unidentified individuals. The incident took place in the village of Banská in northern Kosovo, where the majority of the population is ethnically Serbian.
In response to the attack on Kosovar police, Kosovo's Prime Minister Albin Kurti announced a military operation against the armed group, estimating its size to be at least 30 individuals.
The Serbian side denies involvement in the incident, asserting that Kosovar police themselves opened fire on peaceful residents.
The incident has led to a significant escalation of tensions in Kosovo. NATO has deployed additional troops to the region, and Western countries have called on Serbia to exercise restraint.
Earlier, we reported that NATO Secretary-General Stoltenberg visited Bosnia and Herzegovina, expressing concerns about Russia's attempts to fuel separatism and division in the Western Balkans.