NATO keeps Stoltenberg as Secretary General for another year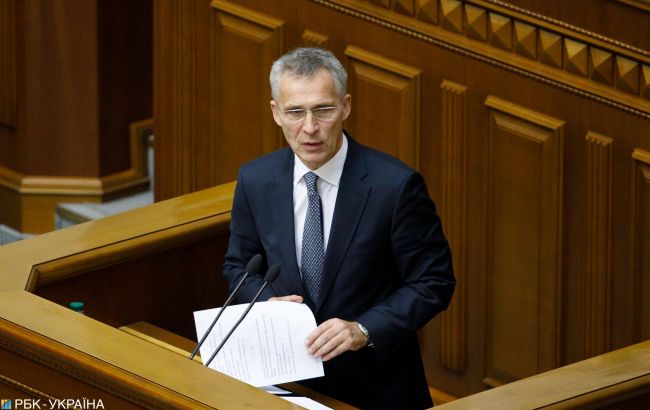 NATO Secretary General Jens Stoltenberg (RBC-Ukraine, Vitaliy Nosach)
NATO allies have agreed to extend the mandate of Secretary General Jens Stoltenberg for another year until October 1, 2024. This decision will be approved by the heads of state and government of NATO at the highest-level meeting in Vilnius, as the NATO website states.
"I am honored by the decision of NATO Allies to extend my term as Secretary General. The transatlantic bond between Europe and North America has ensured our freedom and security for nearly seventy-five years, and in a more dangerous world, our great Alliance is more important than ever," Stoltenberg said.
As the statement reads, the Allies thanked the Secretary General for his "leadership and commitment, which has been critical to preserving transatlantic unity in the face of unprecedented security challenges."
Stoltenberg as NATO Chief
Stoltenberg has been heading NATO since 2014. His tenure was originally set to end on September 30, 2022, but in March 2022, they were extended for another year due to the Russian invasion of Ukraine.
In February, Stoltenberg said that he would not seek an extension of his contract. However, NATO members requested him to agree to it after they failed to reach a consensus on a successor.
It is expected that after completing his term as NATO Secretary General, Stoltenberg will head the central bank of Norway.