NATO Chief: Wagner uprising in Russia may bring just peace closer in Ukraine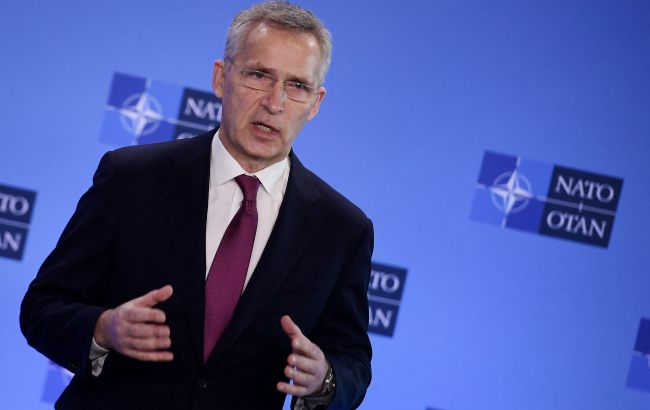 NATO Secretary-General Jens Stoltenberg (GettyImages)
An unsuccessful coup in Russia, organized by the owner of the Wagner military group Yevgeny Prigozhin, may contribute to the establishment of a just peace after the end of the Russia-Ukraine war, as the Communications Department of Turkey wrote on Twitter, citing NATO Secretary-General Jens Stoltenberg.
According to the statement, President of Turkey Recep Tayyip Erdogan held a phone conversation with NATO Secretary-General Jens Stoltenberg. They discussed the situation in Russia noting that the cessation of "tension" prevented irreversible humanitarian catastrophes in Ukraine.
Stoltenberg expressed hope that the events in Russia would become a new milestone on the path to a just peace in Ukraine.
During the negotiations, the parties also discussed Sweden's accession to NATO. Turkey continues to maintain "a constructive position" regarding the admission of Sweden. However, Turkey's Communications Department wrote that legislative changes in Sweden would be meaningless as long as "purported supporters of terrorist organizations have freedom of action in the country".
Revolution in Russia
Over the weekend, the leader of the Wagner group Yevgeny Prigozhin announced that Russian army forces had struck his mercenaries and launched an offensive toward Moscow. On the night of June 24, he claimed that his forces had crossed the state borders of Russia and occupied military facilities in Rostov.
The Wagner military did not reach Moscow, stopping around 200 km away. On the evening of June 24, after negotiations with President of Belarus Alexander Lukashenko, Prigozhin unexpectedly decided to end his rebellion and the offensive towards Moscow.
ISW analysts believe that the revolution in Russia has exposed the weakness of the Kremlin and will likely inflict significant damage on its efforts in the war against Ukraine.
Erdogan himself sided with Putin in the coup and expressed readiness to contribute to the resolution of the situation.