NATO and Ukraine: Britain's defense chief lays out his vision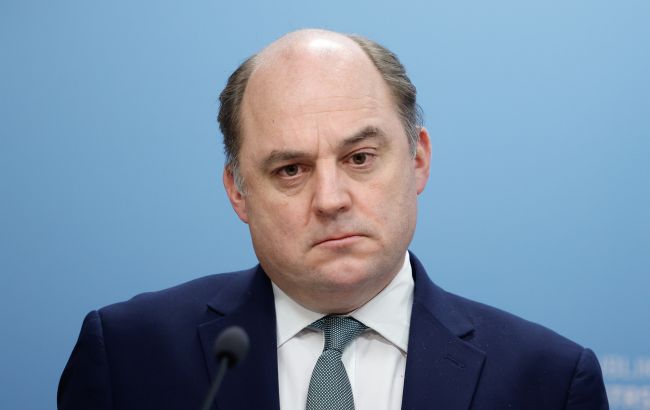 British Defense Secretary Ben Wallace (Getty Images)
Ukraine's accession to NATO will not be swift, as there are still disagreements on this issue. However, the alliance is ready to support Ukraine, according to a statement by the UK Defense Minister Ben Wallace in an interview with The Washington Post.
Wallace stated that there are differences regarding Ukraine's prospects for joining NATO. He emphasized that the alliance, like the EU, does not want to repeat the mistakes of the past by promising candidates rapid membership.
"We have to be realistic and say, 'It's not going to happen at Vilnius; It's not going to happen anytime soon,'" Wallace said.
According to Wallace, NATO is considering alternatives to "help Ukraine, and to give it not 100 percent but a similar effect to what NATO delivers."
The minister said that a number of countries are willing to enter into bilateral or multilateral "mutual defense pacts" with Ukraine and take on commitments for the country's long-term military capacity building plans.
That might succeed in deterring Russia because, in Wallace's view, "Russia's land forces are going to be significantly depleted for the next 10 years."
Ukraine and NATO

The Ukrainian authorities have repeatedly emphasized that our country is ready to join NATO, although they understand that this is unlikely to happen before the end of the war. President Volodymyr Zelenskyy explained that Ukraine is waiting for political steps from NATO - a clear accession plan or the adoption of security guarantees.
NATO is not rushing with promises of membership or guarantees at the moment. NATO Secretary General Jens Stoltenberg emphasizes that "the doors are open," but at the same time explains that the current priority is to assist Ukraine in the war. According to Western media reports, NATO is discussing several "security mechanisms."
For more information on what Ukraine hopes to achieve at the NATO summit and what to expect from the alliance, read the article on RBC-Ukraine.